10 Top Jobs for Data Analytics Experts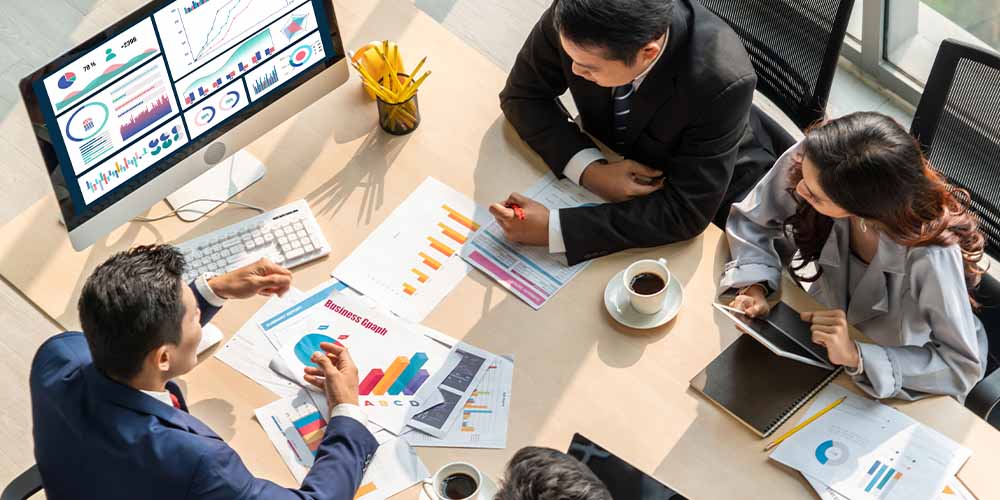 Did you know that 88% of data goes unanalysed by most companies?1 Companies often lack the manpower and talent to thoroughly analyse and gather insights from the data they collect, leading to missed business opportunities. 
This is changing, however, with more companies hiring data experts to tackle this key challenge. In Singapore, top companies like Apple, Grab, United Overseas Bank, Singtel, and Shopee are on a hiring spree for data analysts.2 
Take advantage of this hiring spree by enrolling in the Graduate Certificate in Analytics (E-Learning) programme at Singapore Institute of Management (SIM) to gain a competitive edge in the field of data analytics. Students at SIM E-Learning are exposed to real-life scenarios that better equip them with the skills and knowledge needed to pursue excellence in the many different fields of data science.   
Data Science vs Data Analytics 
Many people use the terms "data science" and "data analytics" interchangeably. However, there are differences between the two, with the most apparent being the way each discipline works with big data. 
Data analytics is a discipline that falls under the umbrella of data science and focuses on using insights to create actionable solutions to problems. Meanwhile, data science centres around extracting information from big data that can be turned into insights.
Career Pathways in Analytics 
Understanding big data is imperative in every industry. Yet, the 2020 New Vantage Partners Big Data and AI Executive Survey found that 73.4% of businesses still find it challenging to adopt big data in their business processes.3
To overcome this challenge, businesses are amplifying their hiring efforts to cater to the growing need for data analytics. For those aspiring to work in the field of data analytics, here are 10 potential career opportunities covering all experience levels: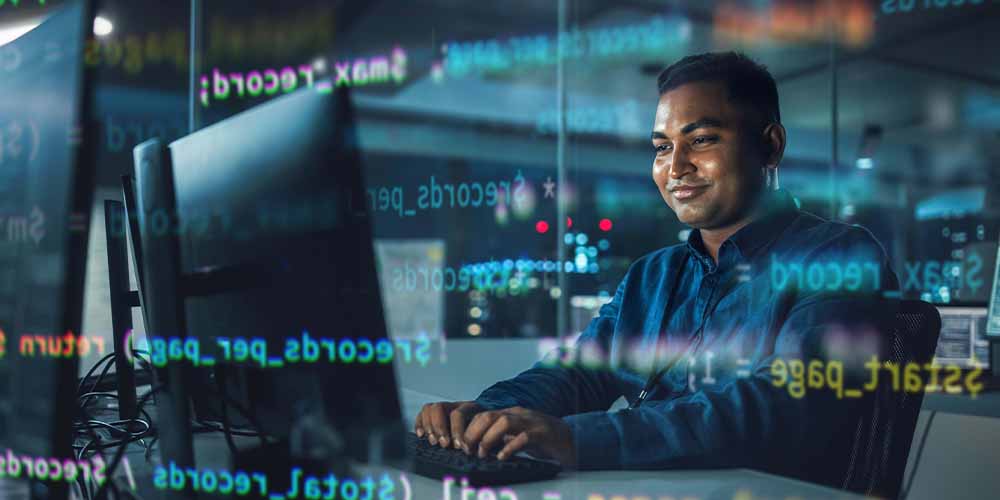 Entry-Level Positions
1. Researcher
Researchers are needed in every industry, from academia to government. As a researcher, you'll be involved in various projects that cover a myriad of fields. You'll be responsible for gathering data pertinent to a particular subject matter, analysing the data gathered, and publishing findings to aid in other research projects. 
Ultimately, the data and insights gathered from your research are used to develop solutions to problems that a specific industry is facing or to improve decision-making. 
2. Statistician
Statisticians help non-data experts understand quantitative data collected from surveys, polls, and questionnaires. The results are then converted into insights and information that can be used to predict and spot future trends. A statistician is also in charge of determining and defining categories to be asked, in order to achieve accurate results. 
Other responsibilities include converting raw data and numbers into meaningful insights and information, and developing new strategies to cater to customer demands. 
3. Data Analyst 
As the name suggests, working as a data analyst revolves around collecting, organising, and interpreting data to aid in decision-making. The insights derived from the data collected is used to maximise operational efficiency and productivity. As a data analyst, it is your job to review databases and external sources to develop hypotheses centred around data figures. 
To do this, you'll work with large and complex data sets that require a deep understanding of statistics and analytical tools, along with the capability to accurately solve statistical calculations.
Mid-Level Positions 
4. Business Intelligence Analyst
A business intelligence analyst serves as a communication bridge between higher management and the IT department. Those interested in this position must possess data visualisation skills to effectively communicate findings and present insights about employee performance, customer retention, and the overall performance of a business. 
Additionally, you are tasked with collecting and analysing data to better understand the complex business processes and needs of an organisation. 
5. Market Analyst 
Businesses must understand customer needs if they want to get ahead of the competition. As a market analyst, you'll research and interpret consumer trends and behaviours. Part of your research will include identifying opportunities for growth, branding, and client acquisition.
Essentially, the organisation relies on you to recommend marketing tools and platforms that can aid in achieving business objectives and goals. 
6. Information Security Analyst
Information security analysts are the main support system of an organisation's security department. In this role, you have to create contingency and recovery plans to ensure a business' data and information are protected against cyberattacks in order to avoid data breaches that could affect the revenue of an organisation. 
To do this job well, you have to keep up with the latest developments in information technology, security, and new hacking methods.
Senior-Level Positions 
7. Data Scientist 
A data scientist's main job revolves around collecting data and converting it into meaningful insights that can be used to improve business decisions and operations. As a data scientist, you must be proficient in programming languages, data analytics, and data visualisation. 
In Singapore, data scientists reportedly earn up to SGD 104,123 per year, or just over SGD 7,000 per month.4 
8. Senior Consultant
To apply for this role, you need to possess extensive experience and knowledge of data science, particularly data analytics. Businesses often employ senior consultants to recommend new ways and systems to improve efficiency. Typically, this would involve finding ways to increase revenue while decreasing expenditure. 
Since this role requires an excellent understanding of data and high-level decision-making, senior consultants can make up to SGD 63.41 per hour, or SGD 114,618 per year.5
9. Senior Business Analyst
A senior business analyst, not to be confused with a business intelligence analyst, is someone with impressive management and analytical skills who can deliver an in-depth analysis of business processes. Through their analysis, upper management officials and business owners will understand the financial, operational, and technological risks associated with implementing new strategies or processes. 
As a senior business analyst in Singapore, you can earn a handsome salary of up SGD 115,316 per year, or a little over SGD 8,000 per month.6
10. Analytics and Insights Manager
An analytics and insights manager is responsible for developing strategies to elevate an organisation's operational and financial performance. To do this, you need to conduct extensive research and analysis to identify better business opportunities and areas of improvement. 
As an analytics and insights manager, you're looking at an average yearly salary of SGD 120,686, or up to SGD 8,545 per month.7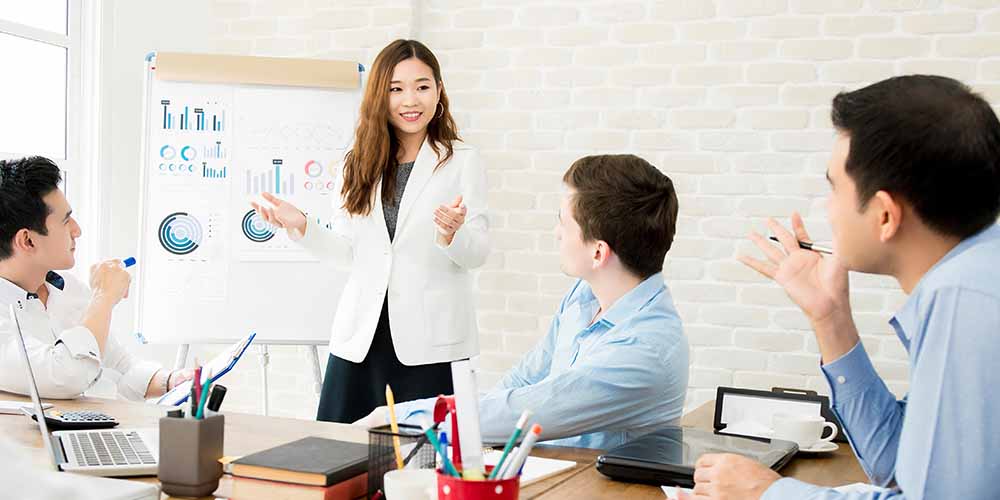 Graduate Certificate in Analytics (E-Learning)
Embrace a future of informed insights built on outstanding analytics skills by enrolling in SIM's Graduate Certificate in Analytics (E-Learning). In just four modules, you'll learn to develop skills to understand the effectiveness of data analytics in the modern business world and evolving tech landscape. 
Each module is completed in a span of six weeks, providing you with ample time to sustain a healthy work, study, and social life balance. Scaling the career ladder is made much easier when you're able to master data analytics. 
Speak to a Student Advisor to begin your journey into the fascinating world of data analytics.
* The average salaries cited in this article are accurate as at August 3, 2022.
---
References
1 https://www.sigmacomputing.com/blog/top-20-big-data-statistics/ 
2 https://www.glassdoor.com/Explore/top-data-analyst-companies-singapore_IO.4,16_IL.27,36_IN217.htm 
3 https://www.businesswire.com/news/home/20200106005280/en/NewVantage-Partners-Releases-2020-Big-Data-and-AI-Executive-Survey 
4 https://sg.indeed.com/career/data-scientist/salaries 
5 https://sg.indeed.com/career/senior-consultant/salaries 
6 https://sg.indeed.com/career/senior-business-analyst/salaries 
7 https://sg.indeed.com/career/analytics-and-insight-manager/salaries