5 Ways the Pandemic Transformed HR Practices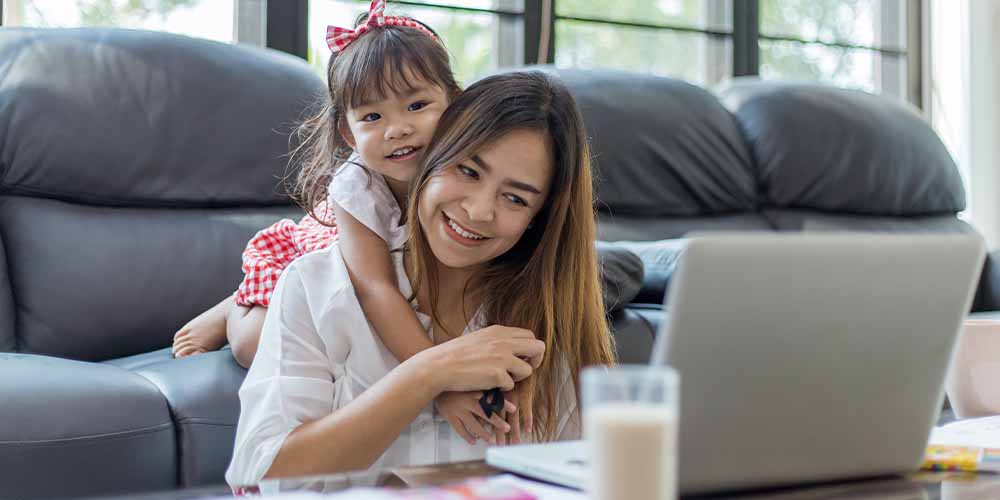 When the COVID-19 pandemic hit in late 2019, businesses were thrown into chaos without contingency plans for such an unforeseen event. Many countries went into lockdown, forbidding people from leaving their homes in an attempt to control the spread of the virus. This posed a challenge to human resource (HR) managers, who had to devise solutions to keep their organisations up and running. 
Fortunately, HR departments worldwide were able to come up with solutions that kept workflow running and maintained organisational processes.1 However, as the world slowly started to return to normal in late 2021, another phenomenon hit the workforce: The Great Resignation.
The Great Resignation
A mass exodus of workers at the height of the pandemic was dubbed The Great Resignation, with four million exiting the workforce in the United States, in April 2021 alone.2 The trend was also detected all over the world, and in Singapore, 74% of employees surveyed in the 2022 The Great X Report by Michael Page Asia-Pacific said they are considering quitting their jobs.3
While it seems paradoxical – with so many having lost their jobs in the past two years, the talent pool should be growing in size as more people seek job security – this phenomenon is due to workers re-evaluating their careers and viewing their work and lives more holistically.
A significant 47% of Singapore workers surveyed in The Great X Report had been with their company for two years or less, indicating that nearly half the workforce had quit their jobs amid the pandemic.4
Meanwhile, the main motivation for four in 10 Singapore employees (42%) to seek new jobs was higher pay, with career growth the next top reason, cited by 35% of Singapore employees, according to the EY 2022 Work Reimagined Survey.5 
COVID-19's Impact on Human Resources
The COVID-19 pandemic taught businesses, especially HR departments, the importance of being able to adapt to an unprecedented situation. This paved the way for the implementation of better HR practices that prioritise employees' updated needs as they emerged from the work-from-home period. Let's take a look at some of the HR trends sparked by the pandemic: 
1. Increase in DEI efforts  
The diversity, equity, and inclusion (DEI) hiring model should be a priority in every company. Yet, a 2021 study by SHRM, in partnership with Harvard Business Review Analytic Services and Trusaic, found that 71% of respondents strongly/somewhat agree that their organisations are behind where they should be in terms of DEI efforts.6
This came to light amid the pandemic, during which employees had more time to interact with each other virtually and discuss matters that they would normally avoid in a traditional office setting. The lack of diversity in companies is also among the factors that led to The Great Resignation.7 As a result, many HR professionals made fighting for diversity and inclusion in their organisations a matter of higher priority. And, companies seeking to take their brand worldwide must be well-versed in diversity and inclusion.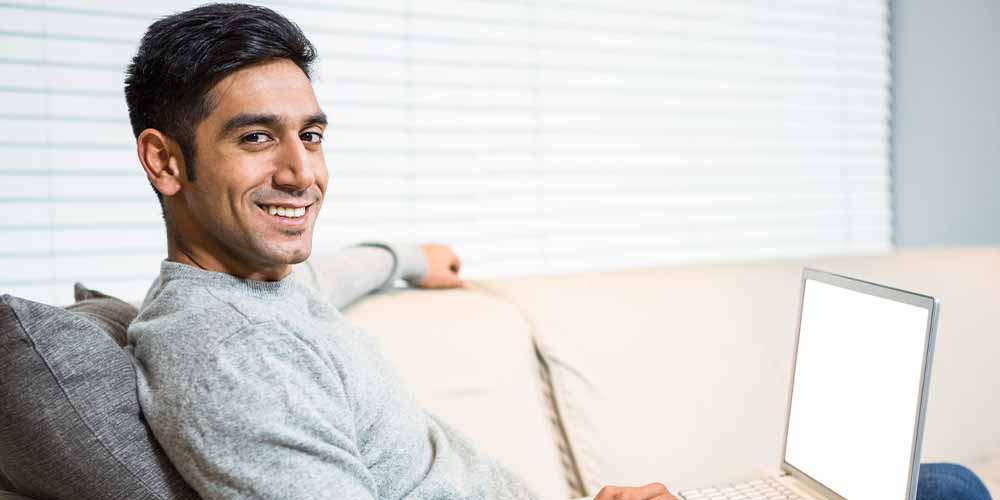 2. More flexibility with hybrid/virtual work model
When global lockdowns were implemented, people were forced to work from home. World-renowned tech companies, such as Google and Facebook, extended their employees' remote leave until the end of 2020, while Twitter announced that its remote working model would be implemented indefinitely.8 
A 2022 study by the Institute of Policy Studies discovered that 89% of employees who currently work from home believe that flexible working arrangements should be the new norm for workplaces in Singapore.9 This suggests that HR departments need to refocus their efforts on creating a flexible working system by giving employees autonomy to work wherever best suits their needs. When employees feel comfortable in their working environment, they can focus better on their tasks and be more productive.
3. Future-proof careers with reskilling, upskilling workshops 
The need for reskilling and upskilling has always been there. According to Gartner HR, 58% of employees needed to acquire new skills to be able to complete their tasks.10 As such, to close the skills gap in the current workforce, it is imperative that organisations build a workforce plan of the future, not the past. 
Simply put, reskilling involves learning new skills that can be applied in a different role, while upskilling refers to learning additional skills that fall within your field of expertise. 
An example of a company that has implemented reskilling and upskilling efforts is Flex Singapore, a global supply chain and manufacturing company. As part of its Industry 4.0 transformation journey, Flex Singapore introduced manufacturing digitalisation and automation. To ensure a smooth transition, it upskilled employees to handle integrated systems spanning across warehouse management, manufacturing execution, product data management, and enterprise resource planning.11
4. Refocus on employee well-being 
For almost two years, many employees worked longer hours, without a definitive start or end to the workday. The pandemic — and the implementation of remote and hybrid work models — also chipped away at employees' boundaries when it came to work, taking a toll on people's well-being and resilience. In the 2022 Employee Experience Trends report by Qualtrics, only 65% of employees have the intention of staying with their current company, a 5% decrease from 2021.12
HR personnel should look into coming up with ways to keep employees motivated, as well as facilitate checks to ensure employees are healthy, both physically and mentally. Prioritising employee well-being can lead to increased productivity, create a positive work environment, and boost employee retention.  
5. Adoption of HR software 
The pandemic inevitably created a bigger need for digital solutions, paving the way for HR software adoption in business processes. With digitalisation, HR personnel can go paperless by storing employee data online instead of in filing cabinets. Digitalisation also eases the process of generating payslips, and submitting leave applications, claims, and reports for employees.
This helped HR software providers gain popularity, especially after two years of the pandemic-driven remote and hybrid work culture. For instance, JustLogin, an award-winning software and cloud-based HR company from Singapore, managed to penetrate the markets of Hong Kong, Myanmar, and Malaysia in 2021.13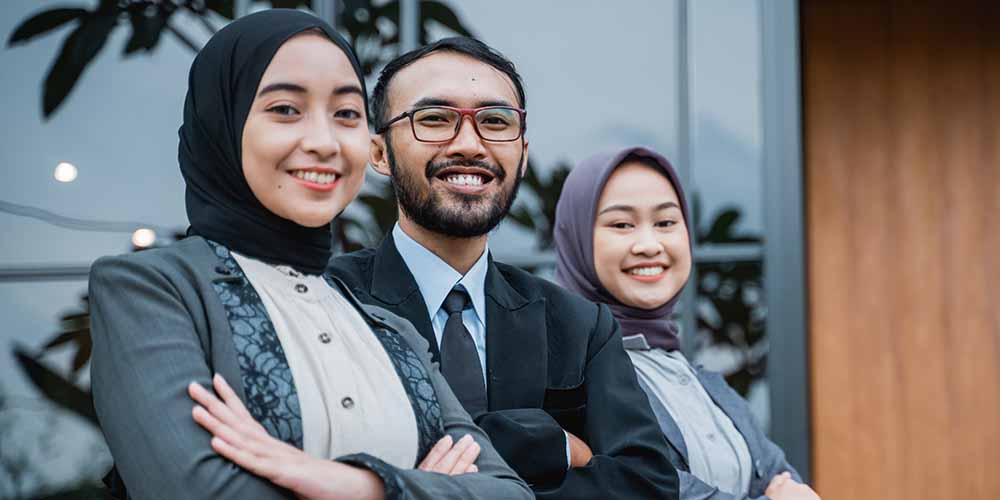 Become an HR Expert with SIM E-Learning
At Singapore Institute of Management (SIM), we offer the Graduate Certificate in Human Resource Management (E-Learning) that helps you develop an understanding of nuanced business culture and people management skills. We empower our students to implement future-focused HR strategies and enable them to lead effectively in an age of digital disruptions while streamlining organisations' talent acquisition processes. 
Students will be introduced to the best HR practices in the industry, explore valuable insights into their scope of people management responsibilities, and create strategies to retain employees as more and more workplaces go digital. 
Get in touch with our Student Advisors to find out more!
---
References
1 https://www.shrm.org/hr-today/news/hr-news/pages/hr-managers-rethink-their-work-coronavirus-pandemic.aspx 
2 https://www.newyorker.com/culture/office-space/why-are-so-many-knowledge-workers-quitting 
3 https://ukabc.org.uk/wp-content/uploads/2022/06/The-Great-X-Report-Asia-Pacific.pdf
4 https://ukabc.org.uk/wp-content/uploads/2022/06/The-Great-X-Report-Asia-Pacific.pdf
5 https://www.ey.com/en_sg/news/2022/07/employee-influence-in-singapore-grows-51-percentage-set-to-quit-jobs-for-better-pay-career-opportunities-and-flexibility  
6 https://www.shrm.org/hr-today/trends-and-forecasting/research-and-surveys/Documents/2021%20DEI%20Metrics%20Infographic.pdf 
7 https://www.inc.com/jessica-stillman/great-resignation-mit-revelio-research.html 
8 https://www.cnbc.com/2020/08/25/how-companies-are-supporting-work-from-home-until-2021or-forever.html 
9 https://lkyspp.nus.edu.sg/docs/default-source/ips/working-paper-45_attitudes-towards-work-and-workplace-arrangements-amidst-covid-19-in-singapore.pdf 
10 https://www.gartner.com/en/newsroom/press-releases/2021-02-03-gartner-hr-research-finds-fifty-eight-percent-of-the-workforce-will-need-new-skill-sets-to-do-their-jobs-successfully
11 https://www.edb.gov.sg/en/business-insights/insights/companies-in-singapore-go-all-out-for-workforce-transformation.html 
12 https://success.qualtrics.com/rs/542-FMF-412/images/Qualtrics%20-%202022%20Employee%20Experience%20Trends%20Report.pdf 
13 https://www.theborneopost.com/2022/03/13/justlogin-makes-timely-move-into-malaysia-market/