Graduate Diploma in Business Management (E-Learning): A Guide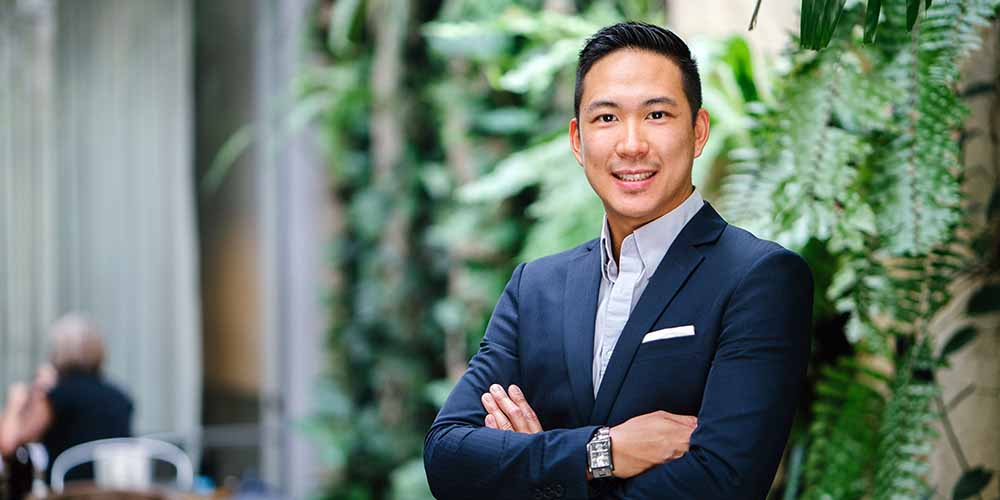 Is it worth pursuing a Graduate Diploma in Business Management (E-Learning) at the Singapore Institute of Management (SIM)?
As a working professional with countless other responsibilities, it's understandable that you might have some reservations about furthering your education at the postgraduate level. The programmes offered at SIM E-Learning are 100% online, giving you the freedom and flexibility to study at your own pace while ensuring work-life balance.
Enrolling in our Graduate Diploma in Business Management (E-Learning) programme helps you develop deeper business knowledge that can be applied to real-life situations. You'll walk away with a valuable and transferable skill set that gives you the opportunity to climb the corporate ladder quicker and boost your salary.
The 2020/2021 Private Education Institution Graduate Employment Survey conducted by SkillsFuture Singapore found that SIM has an overall employment rate of 88.6% among fresh graduates.1 A Graduate Diploma in Business Management (E-Learning) can propel your career further!
So, what exactly does the Graduate Diploma in Business Management (E-Learning) offer? Here's a rundown of the modules you will study:
Core Modules: Key Knowledge for Modern Leaders
Students have to complete a total of six core modules, with six weeks dedicated to each module. These modules are designed to ensure that you gain the skills needed to achieve your career goals.
1. Accounting and Finance for Managers
Understanding financial practices and developing solvent strategies is key to better financial management that maximises efficiency and turns over a good profit.
Looking at Marvel as an example, in 1997, the company had to come up with a creative solution to save themselves from going bankrupt due to poor investments and financial decisions.
They made a risky, yet profitable, deal with Merrill Lynch, which agreed to finance Marvel movies for 10 of its comic-book characters.2 If the first four movies flopped, Marvel would have had to give up the movie rights for the remaining six characters. But as we know, Marvel movies are now global blockbusters.
2. Leadership
Learning how to lead and adapt to disruptions, be they innovative or digital, is of utmost importance because a business is only as good as its leader. Understanding the core competencies of leadership and developing this skill set will help you become a leader for the modern world.
Take Jacinda Arden, Prime Minister of New Zealand, as an example. She made headlines with her impressive leadership skills in guiding her country through the COVID-19 pandemic.
Her bold and forward-thinking decisions, such as taking a 20% pay cut in solidarity with those who lost their livelihoods due to the pandemic, and adopting world-leading climate and gender-equity policies, won her re-election — a great demonstration of excellent leadership.3
3. Marketing in a Digital World
This module teaches you to integrate and apply complex theoretical concepts in the fields of digital marketing and analytics that are designed to cater to the modern digital business landscape. Ultimately, this will transform you into a successful digital marketer, enabling you to reach online audiences far and wide with creative campaigns.
Netflix offers an example of a successful digital marketing campaign. To promote their hit original series Stranger Things, Netflix launched a popular global event that gave fans the opportunity to get a glimpse of the "upside down".
Prior to the event, they released digital teasers that gave fans coordinates of where it would take place.4 This generated a significant amount of online hype that resulted in hundreds of fans attending the event.
4. Emerging Technologies
In this module, you'll develop a deeper understanding of emerging technologies, such as virtual reality and machine learning, and learn how to use them to solve business challenges that require creative solutions and innovative execution.
The tech landscape is constantly evolving, and it's imperative that you keep up with change. Mark Zuckerberg, CEO of Facebook, recently adopted the metaverse and plans on using it to enhance his business.5 This is just one instance of how a successful business incorporates emerging technologies into its overall growth strategy.
5. People, Organisations and Teamwork
Understanding organisational dynamics and communication bolsters effective collaboration between employer and employee. Since employees are your first clients, it's pivotal that they are taken care of.
Malaysian influencer and entrepreneur Khairul Aming is a good example of an employer who takes care of his employees. Recently, the food-focused content creator took to social media to share a video of his company's four-day retreat in Genting Highlands, an all-expenses paid trip attended by all 50 employees.6
Keeping team morale high and having good people skills is an essential part of running a business because this keeps employees motivated to perform better, while reducing employee turnover rate.
6. Data Privacy, Data Ethics and Governance
Learn how to evaluate and demonstrate ethical judgement when it comes to managing data. As a result, you'll be a valuable employee who upholds ethical requirements and provisions in an organisation.
Misuse of data is something that all companies should steer clear of. Taking the Cambridge Analytica and Facebook controversy as an example, personal data from over 80 million Facebook users across the globe was illegally obtained by the British consulting firm and used for political analytics.7
This goes to show that practising good data ethics and ensuring data protection is vital in every organisation because it helps the company abide by regulations and avoid bad publicity.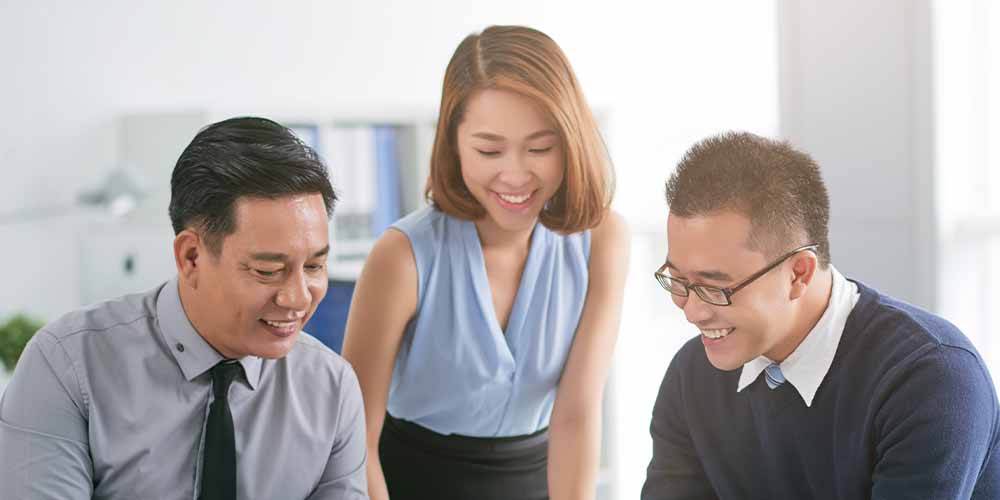 Elective Modules: What's Your Pick?
Students can choose two out of seven elective modules to complete the Graduate Diploma in Business Management (E-Learning). It's best if you choose modules that suit your career goals, but there's much to benefit from exploring modules that are out of your comfort zone, too.
1. Data Analytics: Systems and Processes
If you're someone who likes deciphering how something works, this module is for you! You'll be able to apply complex theoretical, practical and technical concepts in business analytics to find solutions to everyday challenges and unlock new opportunities.
2. Data Visualisation
This module is best suited to those who have a knack for understanding complicated data insights. You'll learn to effectively communicate data in an engaging and visual manner to non-data experts through the use of data visualisation tools and techniques.
3. Customer Behaviour and Analytics
Do you enjoy watching people and trying to understand their thought processes? If you do, we recommend this module! Discover how to use data technologies to understand and communicate customer insights to organisations to boost customer retention and loyalty.
4. Predictive Analytics
This module is a good fit for students who love extracting lessons from history, pay close attention to detail and are meticulous about everything they do. It serves as an opportunity to learn how the smallest part of historical data can be used to predict future outcomes. You'll learn to use tools and techniques of data mining systems to encourage data-driven decisions that increase customer retention and overall productivity.
5. Cybersecurity Management
If you're interested in managing cyberthreats, then understanding and applying theoretical and practical knowledge of cybersecurity should be right up your alley. Learn to manage and implement the use of cybersecurity tools and techniques to protect your company's information, data and systems.
6. Cybersecurity Analytics and Insights
Do you have investigative skills? If so, this module is perfect for you. You'll develop an in-depth understanding of cybersecurity measures that aid in analysing and communicating cybersecurity data analysis to non-data experts. Determining the root causes of cyber threats is the best way to prevent data leaks and improve security protocols.
7. Talent Acquisition and Management
This module is designed to help you improve the well-being of people in an organisation. We'll teach you how to apply modern human-resource techniques to acquire and manage talent in an organisation, which aids in acquiring new talent with valuable skill sets.
What's the Next Step?
Now that you know how much our Graduate Diploma in Business Management (E-Learning) programme can benefit you, it's time you spoke to one of our friendly Student Enrolment Advisors. Whether your questions are related to the programme or on potential job prospects, our Student Enrolment Advisors are always ready to answer your queries and give advice. Get in touch with them to find out more!
---
References
1Private Education Institution Graduate Employment Survey 2020/21
218 Companies That Battled Bankruptcy, Scandal, And More - CB Insights Research
3https://fortune.com/worlds-greatest-leaders/2021/jacinda-ardern/
4https://www.thestreet.com/investing/netflix-stranger-things-4-global-fan-event
5https://www.theverge.com/22588022/mark-zuckerberg-facebook-ceo-metaverse-interview
6https://twitter.com/khairulaming/status/1539115292374499328
7https://www.businessinsider.com/cambridge-analytica-a-guide-to-the-trump-linked-data-firm-that-harvested-50-million-facebook-profiles-2018-3