Artificial Intelligence: Game Changer for Content Creation, Fashion, Sports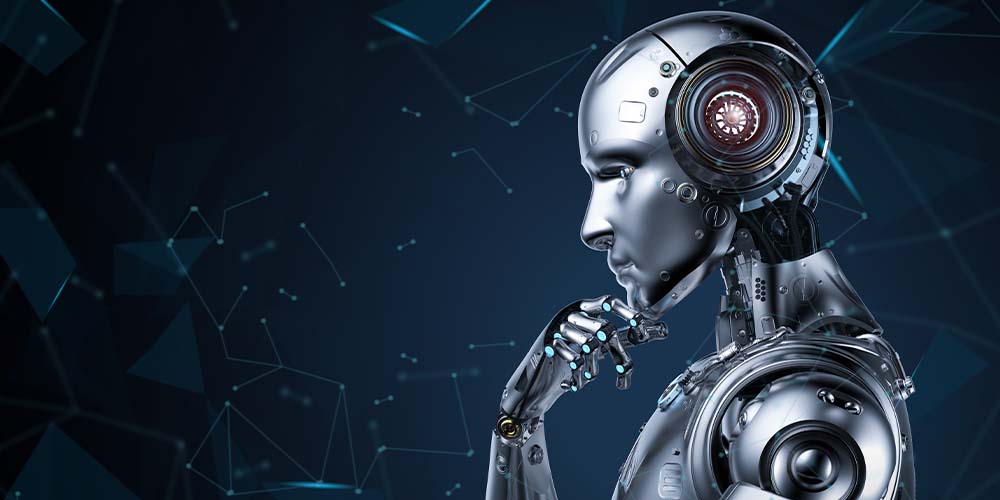 Artificial intelligence (AI) has been around for decades. The term was first coined by John McCarthy and his colleagues in 1955 when they proposed a two-month study of AI, enabling them to conduct the world's first AI workshop in 1956.1
AI is often associated with machine-learning processes that mimic human intelligence, but it also encompasses robots and synthetic biology. An everyday example of AI are chatbots, which are fed data pertinent to a company's services and use this to answer customer queries. Essentially, AI analyses large volumes of data to find patterns that can be used to make predictions about future behaviour.
AI is a fascinating and exciting field of data science that requires an in-depth understanding of machine-learning processes and programming languages. At the Singapore Institute of Management (SIM), you'll be able to learn all this and more with our Graduate Diploma in Data Science (E-Learning). As part of our programme, we offer Data Mining and Machine Learning as a core module, which develops your ability to assess, evaluate, and implement data mining and machine-learning technologies to address key data science challenges for business.
The industries of healthcare, manufacturing and cybersecurity have always been at the forefront of AI application. However, that is starting to change as more industries begin to adopt AI applications to further enhance their services and offerings. In the 2021 McKinsey Global Survey, it was reported that 56% of organisations worldwide have adopted at least one AI function.2 This shows that organisations understand the importance and urgency of incorporating AI in their day-to-day operations.
Let's take a look at some of the various AI applications in different industries:
AI Applications in Fashion
The fashion industry no longer relies on brick-and-mortar stores. To keep up with demand, fashion brands have gone digital, where they use AI applications to:
1. Predict trends
With the power of AI, fashion brands are able to identify trends prevalent on social media. This gives them an upper hand against competitors as AI helps brands identify the hottest trends in the market. AI assists in collecting and analysing data based on what people are posting and the level of engagement each post receives. Knowing what's trending helps designers create apparel that appeals to audiences with hints of their own inspiration.
Love, Bonito, a Singapore-based fashion retailer, is one to look at on how AI can enhance your business. By implementing AI programmes, Love, Bonito is able to gather data from their customers' searches and purchases, which aids in the do's and don'ts of designing womenswear. In the near future, they're looking to create an AI-based subscription service that delivers personalised seasonal wardrobe recommendations to customers.3
2. Interact with customers
Running a successful fashion empire can be achieved with the help of AI chatbots. While there's much to benefit from an online store, the one thing it lacks is tangibility. This means that customers miss out on the chance to try on clothes before making a purchase.
To make up for that, online stores use AI chatbots to provide 24-hour assistance to customers. However, these interactions are often robotic and emotionless. Jennifer Zhang, co-founder of WIZ.AI, sought out to provide a better customer experience by developing an AI chatbot that understands Southeast Asian languages and accents, including Singlish.4 This goes to show how AI use is constantly evolving to help businesses stay competitive.
3. Personalise shopping
Fashion brands often use AI to recommend products to customers based on style and preference. This enables brands to encourage buying while reassuring customers that the products recommended suit their overall lifestyle.
AI can also be used to drastically change the way customers shop online. Yanie Durocher, founder of fashion-focused creative agency POMPOM, aims to personalise a customer's shopping experience while reducing waste. To do this, her company is working on virtual fitting technology, through the use of mass customisation and 3-D rendering, to provide customers with a virtual dressing room.5 Combining this with the use of AI technology can help create a sustainable fashion practice.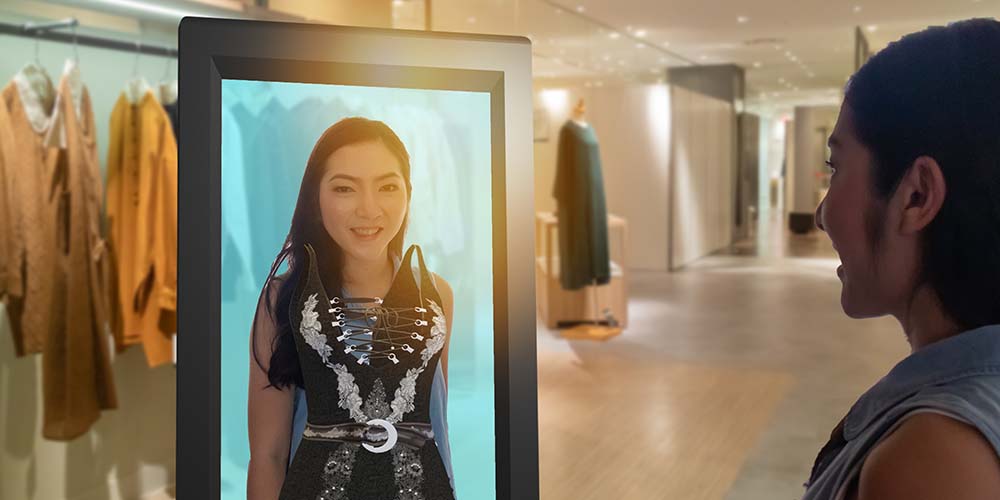 AI Applications in Content Creation
Content creation is a huge market that is only going to grow bigger over time. As the demand for content grows, digital marketers and content creators may find it challenging to keep up with day-to-day tasks. This is where AI offers assistance by serving as a:
1. Writing tool
Copywriters are often tasked with creating content and writing multiple copies in a short time. AI programmes can aid in this process by speeding up the time taken to research, write and proofread a copy.
Take for example, CopyAI, an AI writing tool that can generate captions, blog topics, headlines and more within seconds. Its ability to do so stems from the use of an advanced machine language model, GPT-3, that creates original and "human-like" copies.6 Using AI writing tools is a good way to overcome writer's block and gain inspiration for new content ideas.
2. Content strategy tool
Often, different content performs better on different platforms. As a content creator or manager, it can be difficult to pinpoint which type of content works for social media sites like Facebook or TikTok as opposed to the type of content that works best for blog posts, Reddit forums or Quora discussions.
With AI content strategy tools, you'll be able to uncover which platform works best for your business and content strategy. Looking at Hubspot as an example, this AI-powered content strategy tool conducts competitive research to determine topics and keywords that will boost your SEO ranking.7 In essence, this allows you to identify content ideas and topics that resonate with your audience and provide value to your customers.
3. Video tool
Video production is the most time-consuming element of content creation. Shooting and editing a video can take days or months, depending on its length and content direction. However, this process can be sped up with AI-powered video tools.
Synthesia is one of the first AI-powered video tools with a sole focus on video creation. It's a tool that allows you to convert text documents into videos complemented by talking avatars. To allay concerns surrounding its potential to be misused by the general public, Synthesia offers its services exclusively to enterprises.8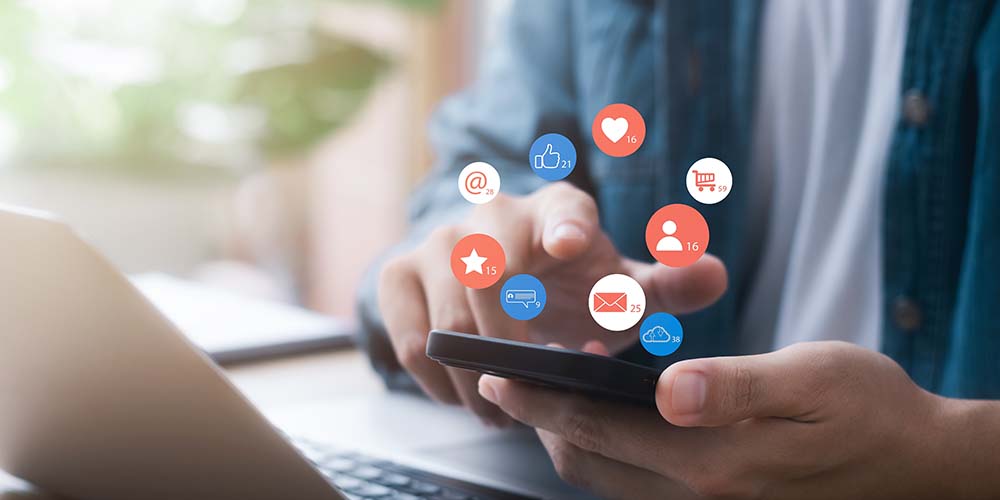 AI Applications in Sports
An industry that is not often thought about when discussing data science and AI applications is sports. Implementing the use of AI helps athletes, broadcasters, advertisers and even viewers understand the game and forecast results better. AI technology can be used in sports to increase:
1. Player performance
AI programmes offer athletes the opportunity to collect and analyse data based on their training and performance. Coaches can also use AI to gather insights pertinent to the strengths and weaknesses of each player, which can then be evaluated in order to improve game strategies.
One mobile app that brought this to life is HomeCourt, a basketball tracking app powered by augmented reality and AI. The app uses this technology to measure shooting accuracy, ball-handling and agility drills, while allowing players to compete against other players worldwide.9 It's a great platform to help users track and improve their performance from home.
2. Health and fitness
Athletes are able to track their progress and monitor their health through wearable AI-powered technology. Since they are always on the go, wearable AI technology, such as a smartwatch, is the best way to track health variables and spot early signs of injuries.
The Fitbit is a notable example of AI-based wearable technology. This fitness tracker helps you track your runs and other daily activities, while monitoring heart rate and stress levels.10 Through continuous monitoring, athletes can measure how well they perform, as well as spot inconsistencies in their workouts.
3. Sports journalism
Sports commentators often miss out on minor details of a game because of how fast the action happens. This could leave viewers at home confused about what exactly happened in those seconds that were overlooked.
AI technology can assist by giving fans at home a more enjoyable viewing experience. United Robots is one of the tech companies offering automated sports journalism. This programme relies on AI and Natural Language Generation to create match reports, visuals and maps for newsroom clients based on a range of topics.11 Through AI-based match reporting, different perspectives of how a game unfolds can be brought to light — be it from the home team or away team.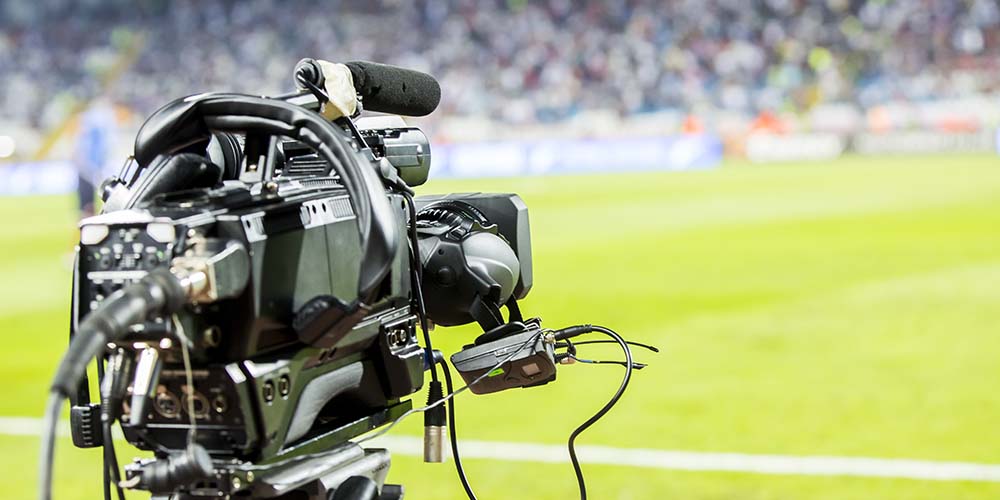 Graduate Diploma in Data Science (E-Learning)
Enrolling in our Graduate Diploma in Data Science (E-Learning) will give you the opportunity to become well-versed in various aspects of data science, such as data analytics, machine learning, predictive analytics and more.
There are six core modules and five elective modules designed to equip you with the skills needed to understand and implement emerging technologies like AI to assist businesses, improve business processes, help businesses reach a wider audience and increase revenue.
Get on a call with a Student Enrolment Advisor to kick-start your journey in data science!
---
References
1https://www.forbes.com/sites/gilpress/2016/12/30/a-very-short-history-of-artificial-intelligence-ai/?sh=6791eb366fba
2https://www.mckinsey.com/business-functions/quantumblack/our-insights/global-survey-the-state-of-ai-in-2021
3https://techwireasia.com/2022/02/ai-tailoring-style-and-shopping-in-asia/
4https://cnaluxury.channelnewsasia.com/people/jennifer-zhang-wiz-ai-singapore-startup-chatbot-190156
5https://www.forbes.com/sites/forbesagencycouncil/2021/11/10/how-ai-and-mass-customization-could-change-the-fashion-industry/?sh=6ba286cf50b9
6https://neilpatel.com/blog/ai-copywriting/
7https://www.jasper.ai/blog/ai-content-creation
8https://techcrunch.com/2021/12/08/synthesia-raises-50m-to-leverage-synthetic-avatars-for-corporate-training-and-more/
9https://www.nbcsports.com/philadelphia/nba-insider-tom-haberstroh/homecourt-app-keeps-ball-moving-nba-wnba-players
10https://sea.mashable.com/tech/20739/this-fitbit-charge-5-deal-is-the-perfect-kick-off-point-for-your-fitness-journey
11https://guardian.ng/features/how-local-paper-uses-ai-to-publish-sports-pieces/