10 Highest-Paying Jobs by Industry: Singapore Edition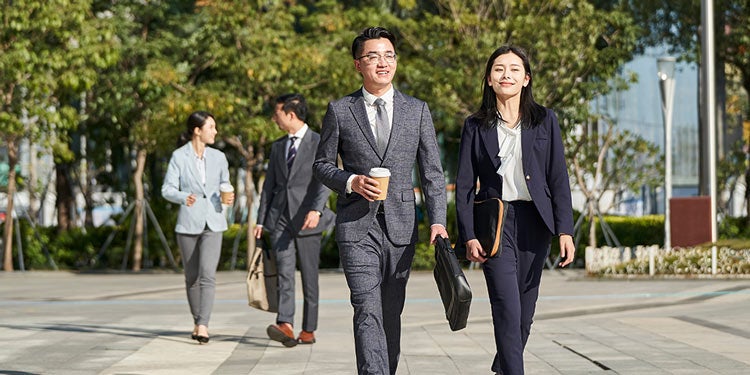 When the Covid-19 pandemic hit, it caused a huge economic downturn worldwide. Fortunately, Singapore was able to bounce back in 2021, with its economy growing 7.2%.1
The rebound meant that industries were stabilising and jobs, increasing. As employment opportunities rose, so did the employee turnover rate, with 42% of Singapore employees citing higher pay as their main motivation to seek out new jobs.2
Employers seemed to take note of this and worked on improving the remuneration offered to employees. In 2021, Singapore experienced positive salary growth, with a 40% salary increase across 41 industries.3
Future-Proofing Your Career with SIM E-Learning 
Singapore Institute of Management (SIM) offers a total of seven online programmes that focus on three key areas: Business Management and Marketing; Data Science; and, Information Technology. Expertise in any of these three in-demand areas can help you stand out from the crowd and propel your career forward. 
Students enrolled in SIM E-Learning's graduate certificate programmes – Digital Marketing, Human Resource Management, Analytics, Cybersecurity Management, and Information Technology Management – must complete four modules within eight months on a part-time basis. For students interested in the graduate diploma programmes, another four modules are required, making for a programme completion period of 16 months.
Students in the Analytics, Cybersecurity Management, Digital Marketing, and Human Resource Management programmes have an entry pathway into the Graduate Diploma in Business Management (E-Learning). Meanwhile, those who undertake the Analytics, Cybersecurity Management, and Information Technology Management programmes are on track for the Graduate Diploma in Data Science (E-Learning). 
Highest-Paying Jobs in Singapore 
Based on Jobstreet's Salary Report 2022, these are the top 10 highest-paying industries for all experience levels in Singapore.4
Industry

Entry Level
(Median salary in SGD)

Senior Executive

(Median salary in SGD)

Senior Manager
(Median salary in SGD)

Computer/IT

3,150
6,000

10,750

Accounting/Finance

3,000
4,500

10,800

Engineering

2,500
5,000

9,250

Sciences

2,500
5,050

8,450

Building/Construction

3,000
4,500

9,000

Sales/Marketing

2,750
4,200

9,000

Healthcare

2,500
4,500

8,500

Admin/Human Resources

2,300
4,200

9,500

Manufacturing

2,250
4,250

9,000

Services

2,250
4,000

9,100
1. Computer and Information Technology
The demand for computer and information technology (IT) jobs in Singapore has been on the rise, with over 1,600 job vacancies for software, web, and multimedia developers in 2021.5 Careers in IT offer a high median salary for all experience levels as these jobs require individuals with extensive knowledge of programming languages and software development processes, among others, to understand, design, monitor, and improve systems. 
Students who are interested in computer- or IT-related careers can opt for SIM's Graduate Certificate in Information Technology Management (E-Learning) programme to gain theoretical knowledge and practical experience in IT management, or the Graduate Certificate in Cybersecurity Management (E-Learning) to learn how to apply complex data analytics to develop and implement innovative solutions for cybersecurity challenges. 
2. Accounting and Finance
The most important aspect of running a successful business is arguably proper financial management. It was reported that Singapore aims to add as many as 20,000 finance jobs over five years as the government seeks to bolster areas such as wealth management and sustainable financing.6 This rise in job opportunities paves the way for students from business programmes to develop their financial skills and take advantage of existing and future job openings.
Students of our Graduate Diploma in Business Management (E-Learning) are equipped with accounting and financial knowledge and techniques to analyse financial information and adequately manage financial resources. Graduates of this programme have a competitive edge in the job market, wielding much-needed skills in financial literacy and management.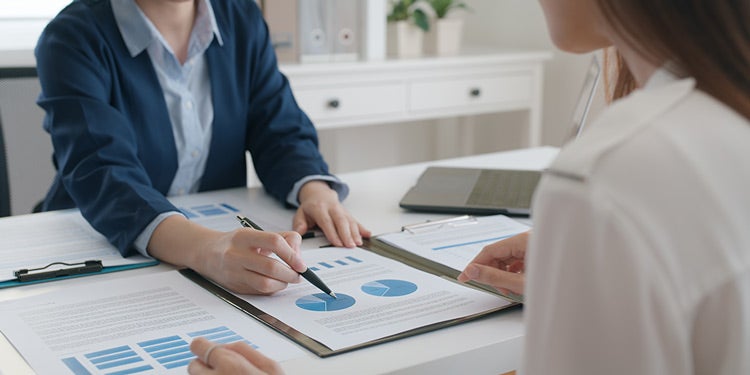 3. Engineering
Engineering contributes greatly to economic growth, both in Singapore and worldwide. In fact, engineers have helped make over 40% of Singapore's buildings greener, built flood protection structures, developed alternative energy solutions, and created infrastructure for electric vehicles.7
Engineers require the assistance of data scientists to help them better understand what is needed in society. At SIM E-Learning, students learn to assess, evaluate, and implement data mining and machine learning solutions to address key data challenges through our Graduate Diploma in Data Science (E-Learning) programme. With this knowledge, our graduates can collaborate with engineers to devise strategies that benefit society as a whole. 
4. Sciences
Singapore is well known for its technological advancements, such as in cloud computing, artificial intelligence, quantum computing, and data analytics, that span various disciplines based on the sciences, including healthcare, energy, and even aviation.8
Given the expertise needed to make such advancements possible, it's no surprise that a career in a science-based field is among the highest paid in Singapore.
5. Building and Construction
Singapore is the smallest country in Southeast Asia, with a surface area of just over 700 sq km. Given the limited space, most of Singapore's buildings are constructed deliberately and mindfully to minimise their footprints. As such, architects and other industry players must have the skills to achieve these innovative yet complex designs – justifying the high salary for an entry-level position. 
The building and construction industry was hard hit by the COVID-19 pandemic, with Jobstreet reporting a decrease of 9.1% in the industry's median salary. Nonetheless, employees in this industry remain among the highest-paid in Singapore, with the government's SGD 1.4 billion construction support package helping to boost recovery.9 
6. Sales and Marketing
Singapore is a renowned business hub, hosting over 40% of Southeast Asia's "unicorns" – companies valued at USD 1 billion (SGD 1.4 billion) or more.10 With this impressive feat, it's no wonder that sales and marketing careers fall under Singapore's highest-paying jobs.
At SIM E-Learning, our students tackle situations and scenarios that mimic real-world business challenges to help prepare them for the modern business landscape. Our Graduate Certificate in Digital Marketing (E-Learning) teaches students to leverage insights gathered from data to drive marketing success and run profitable campaigns, boosting both the image and revenue of an organisation. 
7. Healthcare
The Singapore government invested substantially in the development of digital contact tracing tools to augment and improve their COVID-19 contact tracing capabilities, with SGD 2.4 million, SGD 5.2 million, and SGD 6.2 million spent on the TraceTogether app, SafeEntry system, and the development and procurement of TraceTogether Tokens, respectively, as of September 2020.11 This is a prime example of the utilisation of data science and digital technologies in the healthcare sector, and such demand is only set to grow. 
With SIM's Graduate Diploma in Data Science (E-Learning), students will learn to use tools and techniques in predictive analytics and machine learning that could aid in developing new healthcare technologies, tracking the spread of infectious diseases, and informing the medical fraternity of trends in the industry.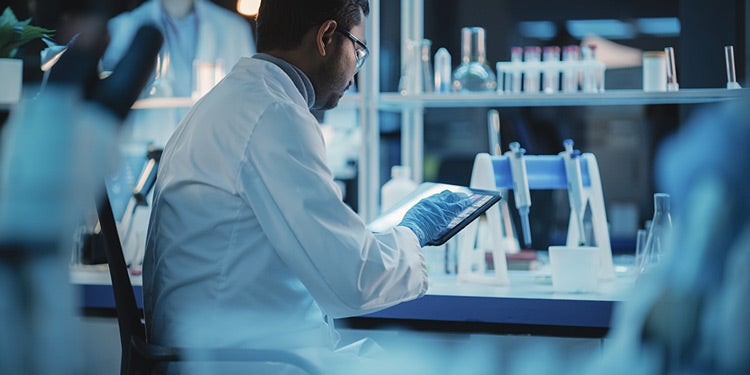 8. Administration and Human Resources
Administration and human resources (HR) are the backbone of every organisation. Without administrative and HR personnel, companies' financial and talent management processes would be negatively affected.
While the introduction of HR software has been a tremendous help to many companies, there is still a need for HR professionals as they are experts in reinforcing the values that form an organisation's core, and ensuring that employees are listened to and supported.12
SIM's Graduate Certificate in Human Resource Management (E-Learning) helps you develop a complex understanding of nuanced business processes and workplace culture, and people management skills. In this programme, students are shaped into reliable and effective HR experts who are ready to transform organisational norms for the better.
9. Manufacturing
It is estimated that there will be a 46% increase in openings for manufacturing roles in Singapore in the fourth quarter of 2022. This is likely due to the fact that employers in the industry are facing a talent shortage, where 81% of employers reported difficulties in finding suitable candidates with the hard and soft skills needed.13
With employers finding it a challenge to fill roles, standing out in the manufacturing industry could mean you score handsome wages, and can explore different career pathways and progressions within the sector.
10. Services
In 2020, the services sector in Singapore reported an operating revenue of SGD 3.27 billion.14 The services industry spans various verticals, such as wholesale trade, accommodation, and food services.
Professionals in this sector are often equipped with multiple skill sets, making it no surprise that services are one of the highest-paying industries in Singapore.
Students who enrol in SIM E-Learning programmes are presented with immense opportunities to enhance their knowledge, hone existing skills, and develop new and relevant techniques. On our part, we are committed to helping open doors for career progression, allowing our students to chase success and scale up the career ladder. 
Schedule a 15-minute call with our Student Advisors to find out which programme is the best fit for you and your aspirations! 
---
References
1 https://asia.nikkei.com/Economy/Singapore-GDP-rebounds-7.2-in-2021-as-omicron-looms 
2 https://www.ey.com/en_sg/news/2022/07/employee-influence-in-singapore-grows-51-percentage-set-to-quit-jobs-for-better-pay-career-opportunities-and-flexibility#:~:text=2022%20Singapore%2C%20SG-,Employee%20influence%20in%20Singapore%20grows%3A%2051%25%20set%20to%20quit%20jobs,pay%2C%20career%20opportunities%20and%20flexibility 
3 https://www.jobstreet.com.sg/en/cms/employer/wp-content/themes/jobstreet-employer/assets/pdf/SG-SalaryReport-11thFeb2022.pdf  
4 https://www.jobstreet.com.sg/career-resources/plan-your-career/highest-paying-jobs-in-singapore/ 
5 https://stats.mom.gov.sg/iMAS_PdfLibrary/mrsd_JV2021.pdf 
6 https://www.bloomberg.com/news/articles/2022-09-15/singapore-to-create-up-to-20-000-finance-jobs-over-five-years 
7 https://www.todayonline.com/voices/why-singapore-needs-engineering-talents-more-ever 
8 https://www.trade.gov/country-commercial-guides/singapore-information-and-telecommunications-technology#:~:text=Singapore%20has%20built%20a%20world,%2C%20energy%2C%20aviation%2C%20defense. 
9 https://www.jobstreet.com.sg/career-resources/plan-your-career/highest-paying-jobs-in-singapore/ 
10 https://www.mckinsey.com/capabilities/mckinsey-digital/our-insights/singapore-emerges-as-a-new-business-building-hub 
11 https://www.moh.gov.sg/news-highlights/details/cost-of-tracetogether-and-safeentry/ 
12 https://www.hrgrapevine.com/content/article/2022-10-18-technology-still-needs-the-human-touch-frontier-software 
13 https://21832526.fs1.hubspotusercontent-na1.net/hubfs/21832526/SG_EN_MEOSReport_4Q22-1.pdf 
14 https://www.singstat.gov.sg/modules/infographics/singapore-services-sector