How Has Disruptive Technology Shaped Life Today?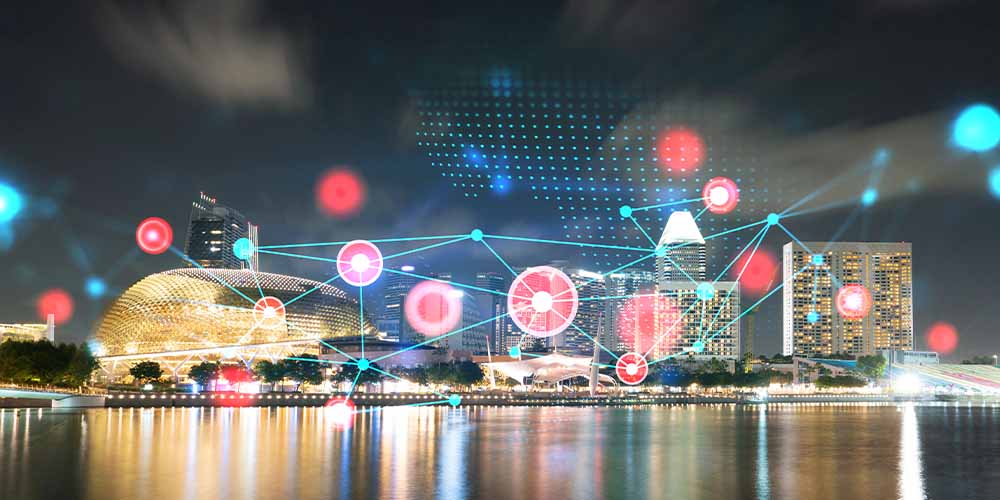 The marketplace has experienced the effects of disruptive technology since the beginning of the Digital Age. Superior technological advancements have and will continue to replace old and inferior inventions, such as DVDs, MP3 players, and more.
Disruptive technologies have the potential to reshape the way businesses operate, by encouraging modern business leaders to embrace new capabilities to turn disruptive technologies into fresh competitive advantages. In fact, 99% of C-level executives, mainly from the finance and healthcare industry, invested in disruptive technologies that utilised big data and artificial intelligence as of 2021.1 
What is Disruptive Technology?
Technology has grown exponentially in the last few decades, with over five billion internet users worldwide, representing 63% of the global population, as of April 2022.2 Technological advancements, such as artificial intelligence, virtual reality, and big data, have forced leading companies to adapt their strategies and systems to incorporate these innovations or risk falling behind. These technological advancements are often referred to as disruptive technologies.
Clayton M. Christensen, a Harvard Business School professor, coined the theory of disruptive innovation. The theory explains the phenomenon by which an innovation transforms an existing market or sector by introducing simplicity, convenience, accessibility, and affordability where complication and high cost are the status quo.3
Examples and Effects of Disruptive Technologies
Let's take a look at some of the disruptive technologies that have impacted our daily lives: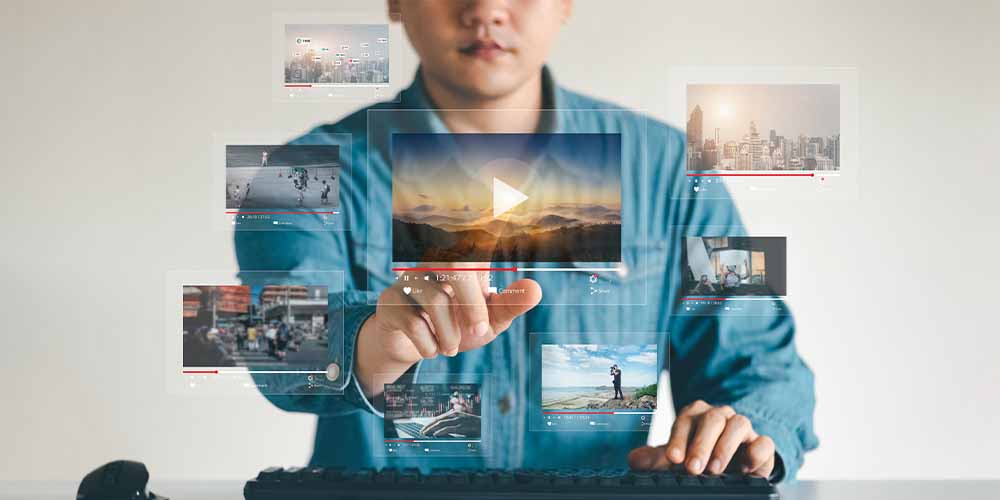 1. Video Streaming 
What happened? 
Before video streaming entered the market, viewers had to sign up for cable TV services like StarHub or Singtel to watch their favourite shows or movies. However, the absence of advertisements, scheduled showtimes, and other outdated standards has made Netflix and other streaming services like Hulu, Amazon Prime, and Disney+ the preferred choice over traditional TV services. 
The response: 
As a result of the shift in customer preference, big names like StarHub and other broadcast A-listers were forced to branch out by creating streaming services of their own.
StarHub Limited, one of the largest telecommunication and entertainment providers in Singapore, has ventured into the streaming service market, providing users with StarHub TV+, an on-demand streaming service that gives subscribers access to their favourite movies, TV shows, and live sports streaming.4 
Astro GO and HBO Max are other examples of on-demand streaming services that have adapted to the shift away from satellite and cable TV.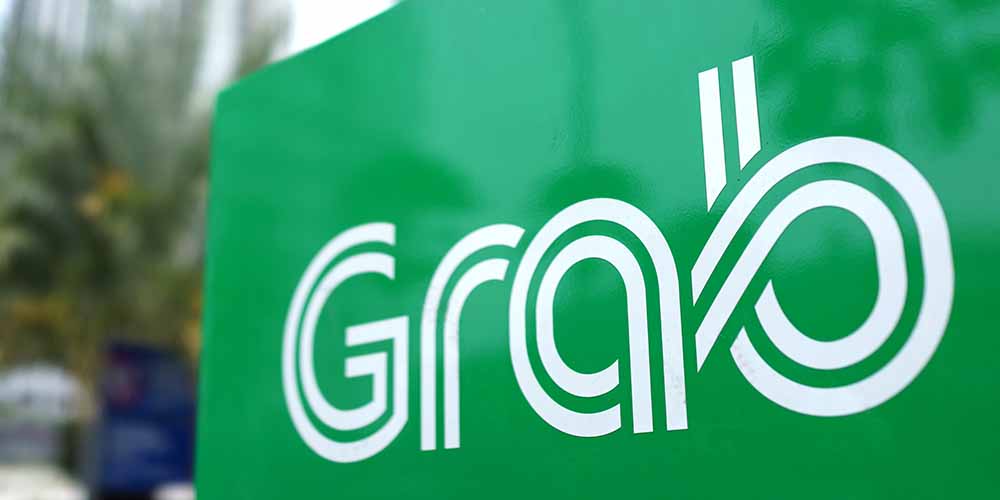 2. E-Hailing Technology
What happened? 
Grab, the Singaporean e-hailing company, has taken Southeast Asia by storm with its myriad of services. In 2021, Grab's total user count hit 180 million, with 24 million monthly transacting users.5
With the company providing users with the ability to not only book rides, but also order food and beverages, pay bills, and send packages, it's safe to say Grab revolutionised the transportation industry. The emergence of such an advancement in transportation means that  taxis are poised to fade into obscurity, joining the ever-expanding club of obsolete goods and services.
The response:
More companies  have ventured into the e-hailing business, launching the already booming ride-hailing industry to the next level. For instance, Malaysia's Capital A, formerly known as AirAsia Group, introduced their very own e-hailing app in 2021, providing Malaysians and Singaporeans with a diverse array of services such as e-hailing, food delivery, hotel bookings, and more.6
Grab has been the dominant e-hailing player in the Southeast Asia region, with a 75% control of overall ride bookings.7 However, Capital A is hot on Grab's tail, making it a priority to surpass the industry titan as well as Indonesian giant Gojek.8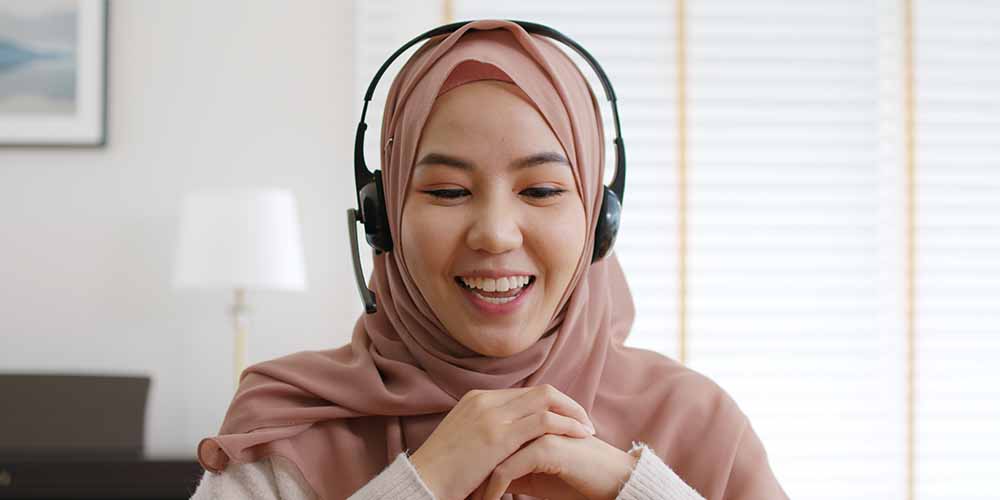 3. Online Learning
What happened? 
Online learning has paved the way for students and workers to learn from educators across the globe. Programmes like Masterclass emulate this idea, where experienced professionals are brought in to teach a myriad of courses.
Online learning incorporates flexibility and mobility, allowing students to enrich and sharpen their understanding without the hassle of leaving home. 
The response:
Even before the COVID-19 pandemic, there was already a massive effort to invest in e-learning, with global edtech investment reaching a whopping USD 18.66 billion in 2019.9 Huge sums of money have been pumped into online education, language apps, and more.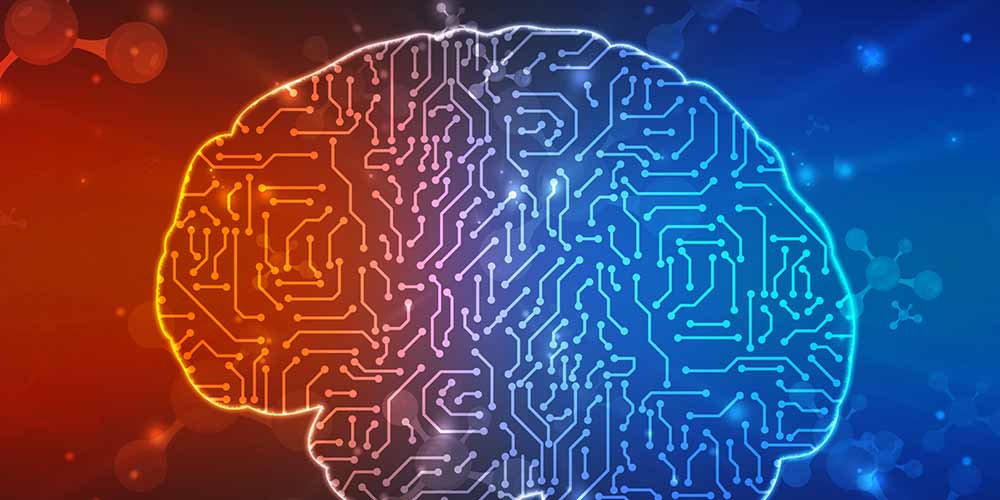 4. Artificial Intelligence (AI)
What happened? 
 AI is a broad branch of computer science that focuses on a machine's capability to produce rational behaviour from external inputs.10 AI creates systems that execute and complete tasks that would otherwise require human intelligence and labour. 
According to the McKinsey Global Institute, it is estimated that by 2030, 70% of companies might adopt the use of at least one form of AI technology.11
The advent of this futuristic technology has revolutionised the way the marketplace is run, digitising and automating services that once required human assistance, and giving the e-commerce industry a massive boost in its abilities and reach. 
The response: 
This change in the marketplace has made it easier for smaller businesses to grow and reach out to their customers, giving them the boost they need to compete with bigger, more established companies. 
Small and medium businesses embraced and incorporated the use of online marketplaces like Shopee, Lazada and Facebook's Marketplace, allowing home-based businesses to fully utilise the variety of features offered by these e-commerce platforms.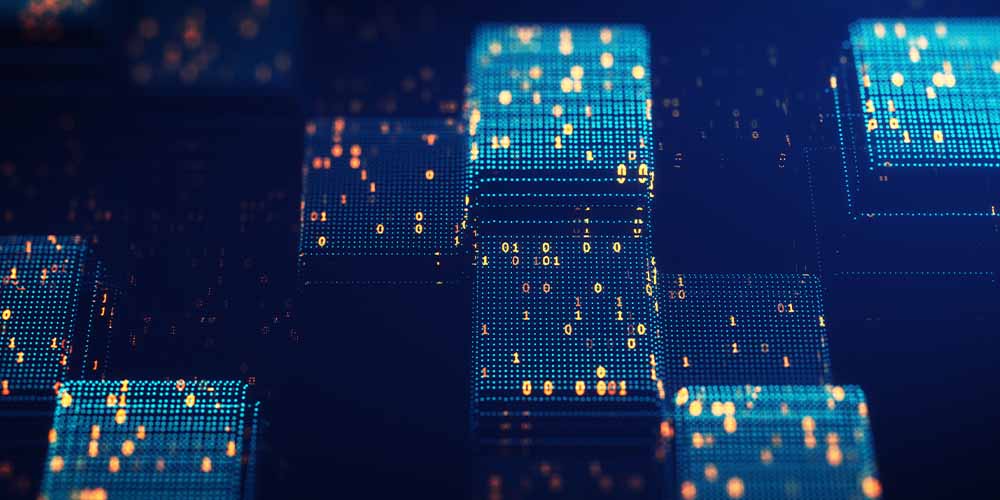 5. Blockchain
What happened?
Blockchain is a shared, immutable ledger that makes the process of recording transactions and tracking assets in a business network easier. Bitcoin disrupted the banking sector by introducing non-centralised ledgers, which removed the involvement of a third party in financial transactions.
This enabled a shift from the prevailing ownership economy to a shared economy. In a shared economy, virtually anything of value can be tracked and traded on a blockchain, and this includes tangible assets like houses and cars, as well as intangible assets like patents and copyrights.12
The response:
Companies across the globe have begun to leverage the use of blockchain technology. Singapore is considered the first country in Southeast Asia to start leveraging the potential of blockchain in the airline industry. The adoption of this technology allows stakeholders involved in air travel, including cabin crew, ground staff, and passengers, to access up-to-date and verified details regarding departures, arrivals, and delays.13
In this ever-evolving world, it is more important than ever to speak the language of the future. Learn how to do so with SIM's Graduate Certificate in Information Technology Management (E-Learning). Equip yourself with the future-proof skills needed to take disruptive technology head-on, with the ability to work with it, and not against it. 
Schedule a 15-minute call with a Student Advisor to launch your IT career today!
---
References
1 https://www.statista.com/statistics/1121668/investment-in-disruptive-technologies-since-2017/
2 https://www.statista.com/statistics/617136/digital-population-worldwide/#:~:text=As%20of%20April%202022%2C%20there,percent%20of%20the%20global%20population. 
3 https://www.christenseninstitute.org/key-concepts/disruptive-innovation-2/ 
4 https://www.starhub.com/personal/entertainment/app.html 
5 https://earthweb.com/how-many-people-use-grab/ 
6 https://www.airasia.com/aa/appdownload/ 
7 https://earthweb.com/how-many-people-use-grab/
8 https://asia.nikkei.com/Business/Transportation/AirAsia-keen-to-unseat-Grab-Gojek-as-ASEAN-e-hailing-champion
9 https://markets.businessinsider.com/news/stocks/2019-global-edtech-investments-reach-a-staggering-18-66-billion-1028800669 
10 https://corporatefinanceinstitute.com/resources/knowledge/other/artificial-intelligence-ai/ 
11 https://www.mckinsey.com/featured-insights/artificial-intelligence/notes-from-the-AI-frontier-modeling-the-impact-of-ai-on-the-world-economy 
12 https://www.ibm.com/my-en/topics/what-is-blockchain#:~:text=Blockchain%20defined%3A%20Blockchain%20is%20a,patents%2C%20copyrights%2C%20branding 
13 https://www.leewayhertz.com/blockchain-development-in-singapore/#:~:text=Among%20the%20Southeast%20Asian%20countries,blockchain%20in%20the%20airline%20industry