Digital Marketing: Meeting Your Audience Where It Matters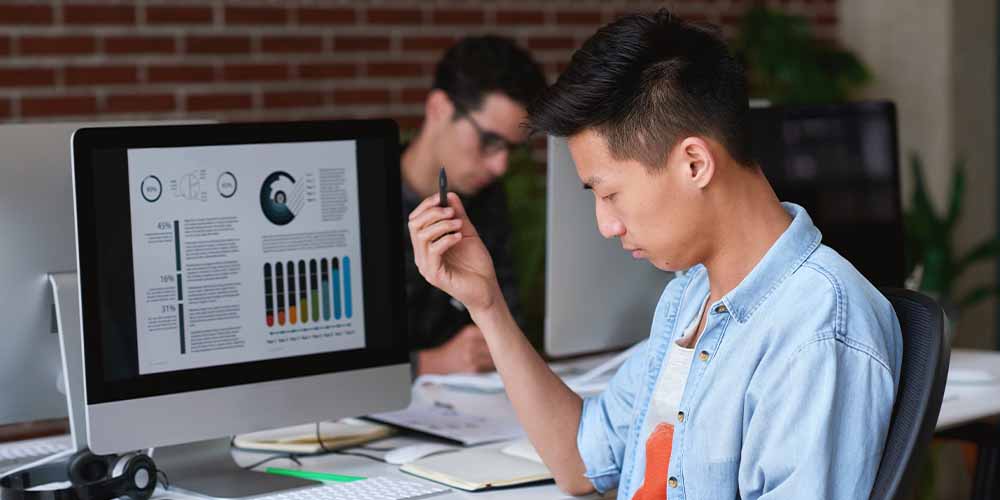 Consumer trends have increased in their propensity to change in a short period of time. What was trending just yesterday may not be trending today – such is the case for the modern-day consumer. 
Ephemeral content is perhaps one of the driving factors behind this phenomenon. Features such as Instagram and Facebook Stories allow users to post content that is viewable for only 24 hours, making content consumption and demand inexplicably faster.
Online giveaways on livestreams and TikTok also add to the shifting tides of content. Livestreams often offer goods and services that are limited and not fully available on websites, therefore creating urgency, and driving the market forward. 
Digital marketing trends are a reflection of the demands arising from consumer trends. Let's take a look at some of the trends that have taken Singapore by storm and marketers' responses to them.
What is a Consumer Trend?
Consumer trends reflect how customers behave, what they want, and how they view the world. More importantly, for business professionals, trends unlock opportunities. As a digital marketer, you want to know where and how trends will emerge, and, crucially, what opportunities they present to you.1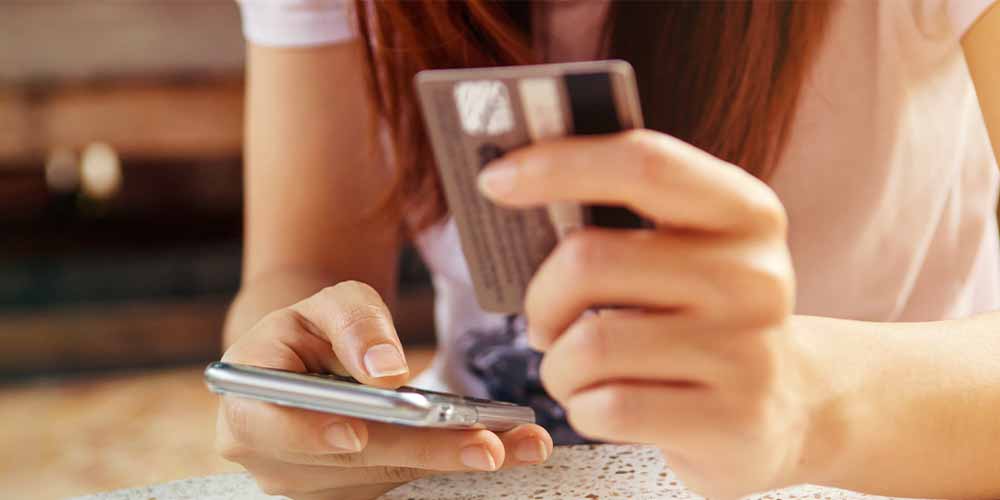 Trend: Online Shopping
The buying and selling of goods via online platforms is not a new concept, but there has been an uptick in popularity in recent years. Mandated COVID-19 lockdowns worldwide over the last two years are a major factor driving consumers towards online shopping.
According to a survey conducted by Rakuten Insight in Singapore, 66% of respondents stated they increased their online purchases because their families were practising social distancing and wanted to minimise their time outside the home as of May 2020.2 
With consumers showing a preference for the convenience of online shopping, a growing number of businesses have begun taking advantage of this by tweaking or introducing products geared towards e-commerce. In Singapore alone, it is estimated that the revenue generated via online shopping will reach USD 6 billion (SGD 8.60 billion) by 2024.3
With consumers being able to shop on their phones, and with the number of mobile phone users in Singapore who access the internet via these devices expected to grow to more than 5.6 million by 2025, the preference for mobile online shopping shows no sign of abating.4   
Marketing Response: Influencers 
Although celebrity endorsements aren't going away anytime soon, there has been an increase in companies favouring the use of influencers, and it is not hard to see why. From a financial perspective, it is more affordable to employ a self-made social media influencer than a celebrity likely to demand a huge endorsement fee. 
It is unclear how much Shopee paid football player Cristiano Ronaldo to become its brand ambassador, but it is safe to assume it costs a lot more to hire him as opposed to a local influencer. The same can be said for Hong Kong film star Jackie Chan's Kaspersky endorsement.
Yet, it appears millennials are more likely to be swayed by the recommendations of their peers rather than celebrities. The global market for influencers grew from USD 1.7 billion in 2016 to USD 9.7 billion in 2020. In 2021, it soared to USD 13.8 billion, indicating steady growth, and is projected to reach a whopping USD 16.4 billion this year.5 
Facebook, Instagram, TikTok, and YouTube are among the social media platforms where influencers have a heavy presence. Many of these platforms also have integrated shop plugins, turning them into simple marketplaces where sellers post marketing content and directly sell their products.
According to a study by Grapevine, the average click-through rate for influencer marketing is 2% as opposed to Facebook advertising, which stands at 1.25%.6
Trend: Growth of Food Delivery Services
The COVID-19 pandemic forced millions to stay home, and where people used to dine out, they had to order in instead. The sharp decline in restaurant visits boosted the food delivery industry, and food delivery platforms benefited greatly from this shift in consumer behaviour. 
Approximately 71% of respondents in a survey conducted by Rakuten Insight said they ordered food via food delivery apps more often during the COVID-19 outbreak in 2020 because Singapore had imposed the closure of dining establishments in that period.7 
According to food delivery and transport provider Grab's 2021 Food Delivery Industry Overview report in partnership with Euromonitor International, one in four consumers surveyed in the Southeast Asia region was a new user of online food delivery services, and between October 2020 and March 2021, 78% of consumers in the region used the delivery service offered by Grab at least once a week.8
An increase in consumer demand for food delivery services has seen companies responding accordingly, such as Capital A – formerly known as AirAsia – introducing its own e-hailing app with a delivery service, and Shopee, a Singapore multinational technology company specialising in e-commerce, releasing its food delivery feature.
Marketing Response: Online Food Content 
1. Interactive content 
Across social media, food-focused content is plentiful, with genres ranging from recipe videos or posts to "mukbang" livestreams and ASMR clips. Adding interactive elements to content is a great way to engage a wider audience. Running polls, quizzes, and augmented reality ads can also boost engagement. 
2. Chatbots
Chatbots are virtual assistants that aid the customer service process. They also act as a form of marketing to remind users that they have items in their virtual shopping cart. This reminder appears as a notification that encourages the user to proceed with their purchase. 
The hour between 8pm and 9pm – outside regular business hours – on Mondays and Thursdays is consistently the most popular time for online shopping.9 Utilising chatbots allows vendors to "stay online" without having to actually do so, increasing their presence and sales. 
For example, the Foodpanda app sends a notification to a user's phone to alert them that a restaurant is ready to receive their order when the user pauses before the checkout stage.
3. User-generated content 
This is any form of content created by customers rather than the brand itself. This method allows brands to boost their credibility and popularity via customer testimonials, which promote peer recommendations to encourage new customers to purchase their offerings, increasing conversion rates.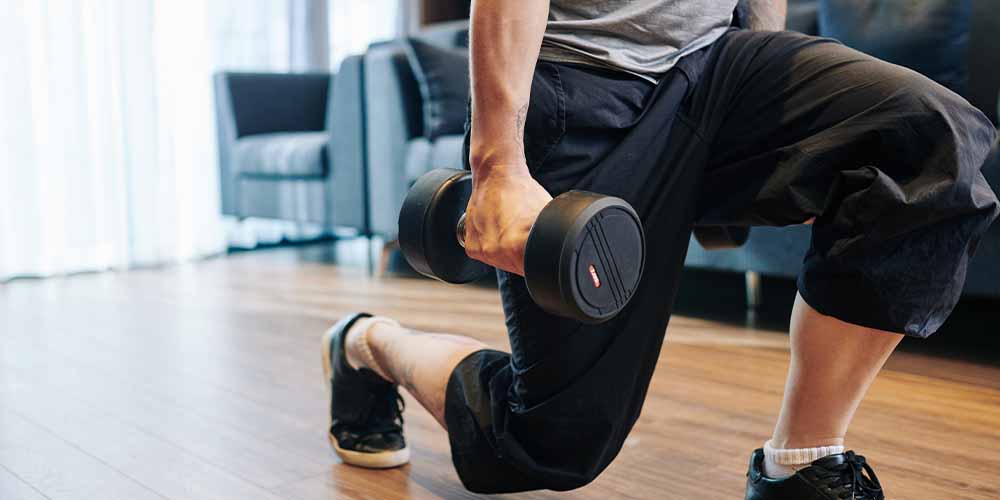 Trend: Health and Well-Being 
People worldwide have become a lot more health-conscious due to increased awareness of and accessibility to information on the negative effects of certain foods, and the dietary options available to sustain a healthier lifestyle. According to a 2021 survey by Rakuten Insight, 51% of Singaporeans stated that they would be willing to pay up to 25% more for organic foods.10 
After numerous mandates and public service announcements encouraging people to wash their hands, make smart food choices, and take other measures to maintain good health, especially amid the pandemic, it is easy to see how this "clean" mindset would bleed into dietary habits today.
For instance, the year 2020 seems to have been the inverse of the 1980s and 1990s when fat was demonised and anything fat-free was all the rage. However, there are health problems associated with a lack of healthy fats, such as dry skin, eczema, low energy, impairment of kidney function, slowed healing of wounds and infections, vision and learning problems, depression, and even miscarriage,11 which shifted lifestyle enthusiasts' focus to alternative diets. 
The ketogenic diet is a prime example of this shift in attitudes, with recent studies showing an increase in the diet's followers. In 2020, "keto" was the most-Googled food-related topic globally, with 25.4 million searches.12 
Marketing Response: Lifestyle Products
Sports retailer Decathlon Singapore reported a 190% increase in sales of cross-training bands and toning bands from January to July 2021, deep into the pandemic, and a 57% increase in sales of dumbbells, kettlebells, and weight sets in the same period.13 
The hike in sales of exercise equipment has been attributed to people wanting to keep themselves safe from possible exposure to COVID-19 while ensuring they remained active indoors, as well as the closure of gyms and fitness studios during the pandemic.  
Meanwhile, a survey found that Singaporeans were consuming fewer calories: a reduction of 5% from 2,600kcal a day in 2010 to 2,470kcal in 2018. However, Singaporeans still consumed a high amount of sugar and salt, with their total sugar intake increasing to 60g in 2018 from 59g in 2010, and 90% exceeding the recommended amount of 5g of salt per day, with the average daily salt intake in 2018 standing at 9g.14
In view of these statistics, the Health Promotion Board launched a campaign during the Ramadan and Hari Raya Aidilfitri period in 2021. It promoted the "Kita Dah Cukup Manis, Kurangkan OK?" (We are Sweet Enough, Reduce It OK?) messaging both online and offline.15 
Companies, too, have responded in kind. Panasonic Singapore ran a campaign to reward healthy eating, with the tech giant launching an island-wide promotion in line with its social media marketing campaign to promote its Veggie Life products in 2017. The "Get Rewarded with Healthy Eating" contest was announced via its Facebook page, with members of the public getting the chance to redeem prizes by simply purchasing and collecting labels from Veggie Life salad mixes.16
Be a Digital Marketing Expert Today  
Being able to identify and anticipate consumer trends is a mark of a successful digital marketer. Leading the digital marketing space requires a deep knowledge of the audience and industry, and a drive to always learn more about both.
A digital marketer must understand how to identify emerging consumer trends and devise innovative ways to create opportunities out of new developments. SIM's Graduate Certificate in Digital Marketing (E-Learning) programme will equip you with the right tools and skills to tackle numerous challenges in the digital marketing world.
Let us help you future-proof your marketing career. Contact our Student Advisors today!
---
References 
1 https://www.whataventure.com/blog/trends-101#:~:text=Somewhat%20unsurprisingly%2C%
2 https://www.statista.com/statistics/1129117/singapore-reasons-for-increasing-online-purchases-during-covid-19/ 
3 https://www.statista.com/statistics/1010672/singapore-mobile-e-commerce-revenue/ 
4 https://www.statista.com/statistics/558852/number-of-mobile-internet-user-in-singapore/ 
5 https://influencermarketinghub.com/influencer-marketing-statistics/ 
6 https://cdn2.hubspot.net/hubfs/418657/Brand-Collateral/Reports/Influencer_Marketing_2016_Benchmarks.pdf 
7 https://www.statista.com/statistics/1148008/singapore-reasons-using-food-delivery-apps-more-during-covid-19/ 
8 https://www.grab.com/sg/press/others/online-food-delivery-spend-to-more-than-triple-in-southeast-asia-by-2025/ 
9 https://www.socialintents.com/blog/do-chatbots-increase-sales/ 
10 https://www.statista.com/statistics/1010534/singapore-consumers-willingness-to-pay-for-organic-food/ 
11 https://ice.edu/blog/why-a-fat-free-diet-is-dangerous#:~:text=Among%20the%20health%20problems%20associated,with%20a%20higher%20suicide%20rate. 
12 https://bolstglobal.com/portfolio-items/global-keto-diet-trends/ 
13 https://www.straitstimes.com/life/bring-the-gym-home-surge-in-sales-of-exercise-equipment 
14 https://www.channelnewsasia.com/singapore/healthier-sg-less-sugar-salt-sodium-diet-hawker-centres-nutrition-2996756 
15 https://www.straitstimes.com/singapore/hpb-launches-campaign-to-promote-healthy-lifestyle-ahead-of-ramadan 
16 https://www.ihdigital.com/social-media-marketing-healthy-eating-contest-panasonic/