10 Cybersecurity Careers for Different Experience Levels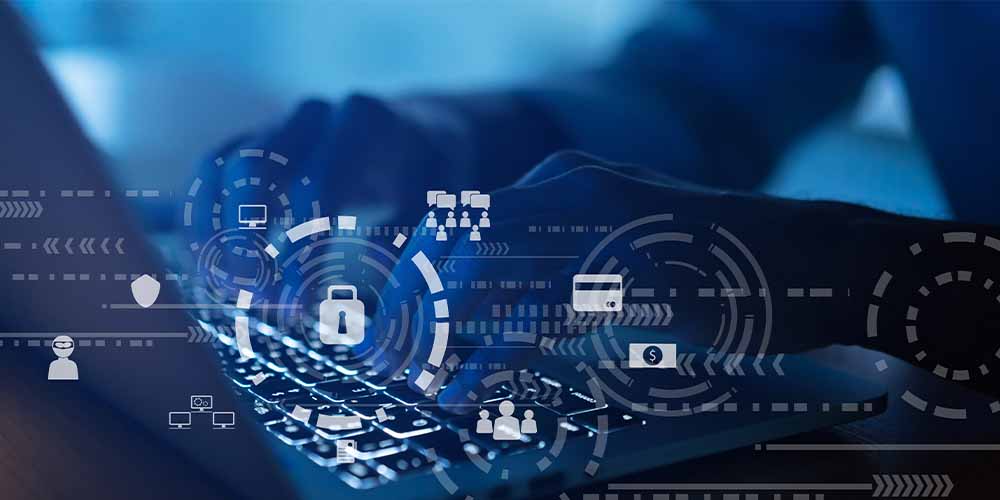 Are you someone with technical skills who pays close attention to detail? If the answer is "yes", then a career in cybersecurity might be the perfect fit for you!
Staying on top of the cybersecurity landscape can be a challenge. As an ever-changing field pertinent to those looking to safeguard their data, cybersecurity is constantly having to adapt to new threats and vulnerabilities. Cybercrime statistics are increasing at an alarming rate. In fact, a report by IBM found that cyberattacks in Asia made up 26% of attacks analysed in 2021, making Asia the No. 1 target region for cybercrime.1
To protect customers and business processes, companies are fuelling the growing demand for cybersecurity professionals, including in Singapore. If you pursue a Graduate Certificate in Cybersecurity Management (E-Learning) at the Singapore Institute of Management (SIM), you'll walk away with highly sought-after skills to help build resilient companies.
If you're considering a career in cybersecurity, here are the top 10 cybersecurity jobs that you can apply for based on your level of expertise:
1. Cybersecurity Specialist
Average Salary: SGD 68,331 per year2
Experience Level: Entry-level position
If you like to dig deep and have a knack for noticing things that are usually missed, then becoming a cybersecurity specialist is the job for you.
As a cybersecurity specialist, you'll be in charge of uncovering vulnerabilities and potential cyberthreats within a network. These threats often go unnoticed, which means that your main responsibility will be to protect the data and information stored within a company's IT system by carefully monitoring networks and looking into the tiniest of discrepancies.
2. Systems Administrator
Average Salary: SGD 70,005 per year3
Experience Level: Entry-level position
Systems administrators are responsible for ensuring that all security systems in an organisation are maintained, secure and running smoothly. This is an ideal position for someone who loves the ins and outs of cybersecurity and database administration.
Being a systems administrator means that you're in charge of keeping systems operating. It'll be your job to manage, troubleshoot and update hardware and software to ensure an uninterrupted workflow.
3. Network Security Engineer
Average Salary: SGD 80,018 per year4
Experience Level: Entry-level position
Do you like to solve problems by building systems? If so, then you should definitely consider becoming a network security engineer.
This role puts you at the forefront of IT security, where you'll design and implement security solutions for computer networks. Most of the time, you'll work with firewalls, routers and other devices to keep data safe from hackers. It may also be your responsibility to troubleshoot network problems and monitor network traffic.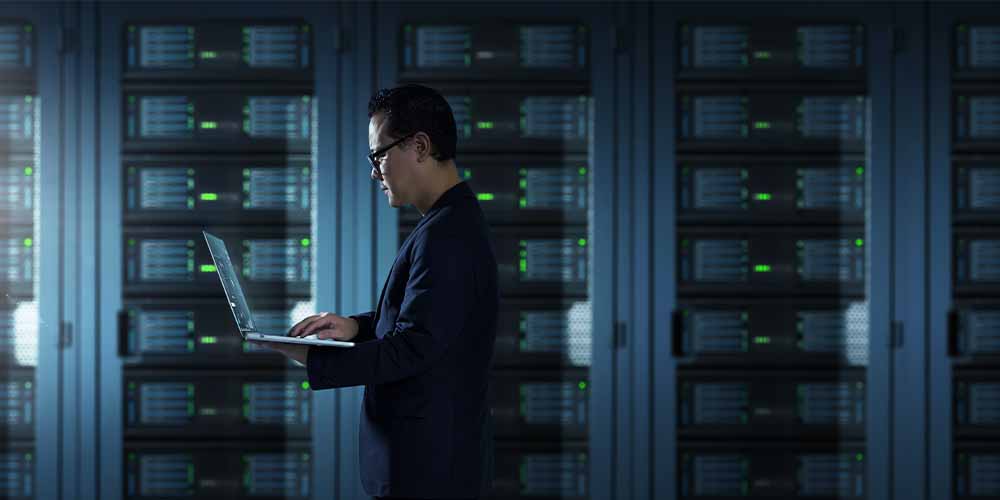 4. IT Security Specialist
Average Salary: SGD 88,306 per year5
Experience Level: Entry-level position
Contrary to popular belief, the job scopes of an IT security specialist and a cybersecurity specialist are different. This particular job is often confused with a cybersecurity specialist, as both are centred around preventing unauthorised access to networks and systems.
As an IT security specialist, you have the added responsibility of maintaining a company's automated security systems and updating employee databases, all while ensuring that company data is protected at all times. It's certainly a challenging and exhilarating job to have!
5. Security Analyst
Average Salary: SGD 92,997 per year6
Experience Level: Entry-level position
Proving that pre-empting is better than reacting is exactly what security analysts aim to do. If you're someone who believes in stopping problems before they become threats, this is the right career for you.
A security analyst uses a variety of tools and techniques to monitor network traffic, detect security breaches and respond quickly when necessary. Choosing to work as a security analyst means that you'll be responsible for creating policies that help prevent problems from occurring in the first place.
6. IT Auditor
Average Salary: SGD 95,441 per year7
Experience Level: Entry-level position
An IT auditor reviews network security policies and procedures to ensure that they meet regulatory requirements. It's a much-needed check and balance in the world of data security.
Becoming an IT auditor means that you'll have to meticulously check networks, software, programmes and systems to ensure that data is protected from internal and external cyberthreats, making this job a huge part of risk management.
7. Penetration Tester
Average Salary: SGD 104,040 per year8
Experience Level: Mid-level position
Have you ever wanted to legally hack into a system? This job lets you do it!
Penetration testers are "white hat" hackers who perform ethical hacking to test a company's security system. Ethical hacking refers to the practice of authorised hacking in an attempt to gain unauthorised access to a company's network.9 If you're successful, that means the company needs to revamp their security systems.
8. Forensic Analyst
Average Salary: SGD 109,962 per year10
Experience Level: Mid-level position
If you're someone who possesses investigative skills and will work tirelessly to uncover the truth behind a cyberattack, becoming a forensic analyst is the right fit for you.
Forensic analysts collect evidence from computers and other devices to determine what happened during an attack or crime involving cyberspace. As a forensic analyst, you may also be called to testify in court about certain findings in order to help prove guilt or innocence for those involved in criminal cases.
9. Senior Information Security Analyst
Average Salary: SGD 107,488 per year11
Experience Level: High-level position
This is a job that requires at least five to seven years of experience in cybersecurity or information technology security with an advanced degree or certificate in the related field.
As a senior information security analyst, you'll be responsible for researching, identifying and analysing data breaches. Once you've uncovered how these data breaches occurred, you'll be tasked with creating and implementing policies and procedures to ensure that the threat doesn't repeat.
10. Chief Information Security Officer (CISO)
Average Salary: SGD 202,432 per year12
Experience Level: High-level position
Securing this position means you've reached the top of your career ladder! As a CISO, you'll be responsible for overseeing all aspects of an organisation's cybersecurity efforts.
These efforts include risk management, incident response planning, and ensuring compliance with government rules and regulations. Another key aspect of this job is that you'll have to observe and monitor those performing other types of cybersecurity tasks, such as penetration testing or IT auditing.
Graduate Certificate in Cybersecurity Management (E-Learning)
Complete four modules to attain a Graduate Certificate in Cybersecurity Management (E-Learning). Each module is designed to teach you how to leverage key tools and techniques to implement effective cybersecurity strategies in the modern workplace.
You'll get six weeks to complete each module, amounting to an eight-month part-time programme — the ideal timeline for a working professional.
Interested to know more? Schedule a 15-minute call with a Student Advisor today!
*The average salaries cited in this article are accurate as at July 13, 2022.
---
References
1https://newsroom.ibm.com/2022-02-23-New-IBM-Cybersecurity-Hub-to-Help-Asia-Pacific-Organizations-Build-Cyber-Resiliency
2https://sg.indeed.com/career/cybersecurity-specialist/salaries?from=top_sb
3https://sg.indeed.com/career/systems-administrator/salaries
4https://sg.indeed.com/career/network-security-engineer/salaries
5https://sg.indeed.com/career/it-security-specialist/salaries
6https://sg.indeed.com/career/security-analyst/salaries
7https://sg.indeed.com/career/it-auditor/salaries
8https://sg.indeed.com/career/penetration-tester/salaries
9https://www.synopsys.com/glossary/what-is-ethical-hacking.html#:~:text=Ethical%20hacking%20involves%20an%20authorized,and%20actions%20of%20malicious%20attackers.
10https://sg.indeed.com/career/forensic-analyst/salaries
11https://sg.indeed.com/career/senior-information-security-analyst/salaries
12https://www.payscale.com/research/SG/Job=Chief_Information_Security_Officer/Salary