Graduate Diploma in Data Science (E-Learning): A Guide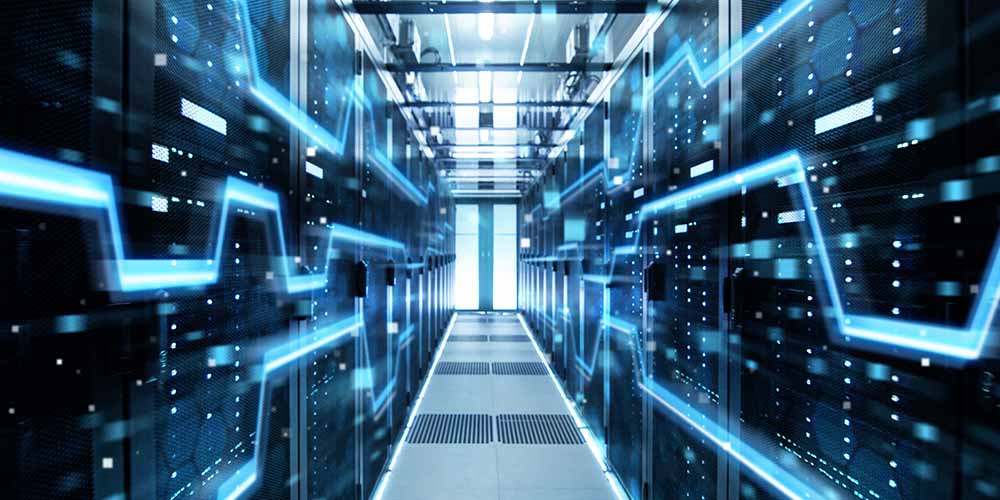 Are you ready for a data-driven future? Enrol in the Graduate Diploma in Data Science (E-Learning) programme at Singapore Institute of Management (SIM) and gain in-depth knowledge on emerging technologies, machine learning, artificial intelligence, cloud computing, and more! 
Furthering your education in data science will enhance your career potential in this information-centred ecosystem by equipping you with future-proof skills such as mastery of data analytics, data visualisation, and machine learning. In 2022, one of the top 10 emerging jobs in Singapore, based on a Jobstreet report, is data scientist.1 Given this, pursuing the Graduate Diploma in Data Science (E-Learning) is your first step towards achieving your career goals.
Am I Eligible to Apply?
Domestic students who want to enrol in this programme must possess a bachelor's degree from a recognised university. Alternatively, candidates aged 30 and above must hold a diploma or equivalent qualification, with a minimum of eight years' working experience.
International students must possess equivalent qualifications from a recognised international university, and proficiency in English must be demonstrated if academic qualifications were not attained in English.
 
Additionally, those studying the Graduate Certificate in Analytics (E-Learning), Graduate Certificate in Information Technology Management (E-Learning), or Graduate Certificate in Cybersecurity Management (E-Learning) are on a pathway to completing this graduate diploma programme.     
Studying data science offers excellent career prospects, and boosts your potential to rise through the ranks and enhance your earning power. Let's dive into what you will learn in the Graduate Diploma in Data Science (E-Learning).
In order to successfully obtain this qualification, students must complete six core modules, as well as two electives, with six weeks dedicated to each module. Each learning session comprises one hour of scheduled online teaching by an SIM academic, followed by four hours of online individual and group activities.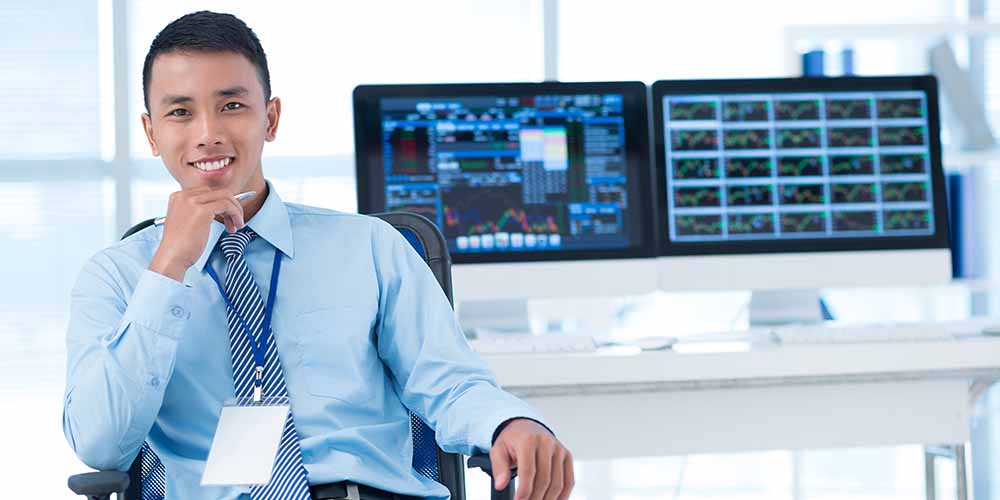 Core Modules: Knowledge of Tomorrow
1. Data Analytics: Systems and Processes
Data analytics falls under the umbrella of data science and focuses on transforming raw data into valuable insights that can be used to develop data-driven solutions. In this module, you will learn how to utilise data and apply conceptual knowledge in business analytics. 
Understanding the systems and processes used in data analytics is pivotal to growing a company by improving targeting, reducing costs, and optimising operations. And according to a Forrester Consulting study, 91% of decision-makers surveyed in Singapore expect basic data literacy from employees in every department, including product, information technology, human resources, and operations, compared to 82% globally.2 
2. Data Mining and Machine Learning
Learning to sort through large amounts of data mined every day in a systematic and comprehensive manner is a valuable skill. At SIM, we provide students with the opportunity to develop their ability to assess, evaluate, and implement data mining and machine learning models to assist businesses in overcoming various challenges.
Many businesses today use data mining and machine learning to optimise their products, services, and business processes. Audio streaming provider Spotify uses a machine learning model to personalise the listening experience for each user. It collects data from users' playlists and listening behaviours to build machine learning models that are able to identify similarities between two or more pieces of music and recommend them to listeners.3
3. Data Privacy, Data Ethics and Governance
A key aspect of data science is ensuring that information is kept secure. This module will introduce you to the policies and legalities of storing and managing corporate data. You will learn to evaluate and demonstrate ethical judgement and apply appropriate provisions for data protection in the workplace. 
Failure to maintain data privacy, or compromising ethical practices in the use of mined data can reflect poor governance and affect user safety. Take for example the Facebook data breach of 2019, where the personal data of over 500 million Facebook users was scraped from the social network and made available to the public. Experts said cybercriminals could use the data to impersonate people and commit fraud.4  
4. Data Visualisation
Apart from learning to understand data, you will also be taught how to communicate data findings to non-data professionals in an effective manner. This module will teach you how to present data to lead, engage, and influence stakeholders and audiences through data visualisation tools and techniques.
Data visualisation fuels decision-making as modern business leaders rely heavily on insights presented via charts, bar graphs, treemaps, or more. Students will learn how to utilise business intelligence tools such as Tableau, to help audiences better comprehend findings and conclusions drawn from data collection.
5. Principles of Programming (Python and R)
In the Digital Age, almost everything requires a website or an app. We want you to be prepared for the ever-evolving technological world, and in this module, you will learn to evaluate and apply fundamental techniques and programming tools to create viable products for virtual platforms. 
You will be taught the ins and outs of two programming languages, Python and R, to hone your programming skills and enhance your computer science knowledge. Both languages can be applied in a myriad of industries, and Python serves as the preferred programming language for many leaders in the digital scape. Many industry leaders, such as IBM, Netflix, Facebook, and Spotify, use Python as their main programming language.5
6. Predictive Analytics
Forecasts and projections are essential for businesses to understand how far they can go with their strengths and weaknesses, and identify potential pitfalls that need to be addressed. This module will give you the opportunity to explore the different tools and techniques of predictive analytics and data mining systems to build and implement effective predictive models to inform data-driven decision-making. 
Businesses typically employ the use of predictive analytics to detect fraud, optimise marketing campaigns, improve operational performance, and decrease risk.6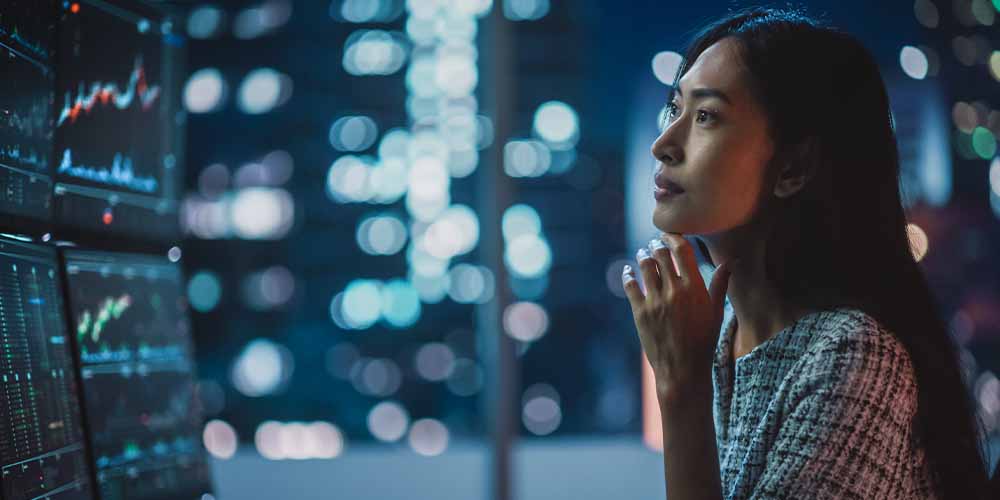 Elective Modules: Diversify Your Skills
1. Customer Behaviour and Analytics
If you enjoy researching what makes people tick, this is the module for you. You will learn to interpret, predict, and communicate consumer behavioural data for use in marketing analytics to better understand customers. 
2. Cybersecurity Management
Did you know that 32% of organisations' data breaches originate from WiFi access points?7 Given that this is something many people don't have control over, cybersecurity specialists bear the responsibility of ensuring a safe and secure digital space. In this module, you'll work on integrating theoretical knowledge with the practical implementation of cybersecurity to ensure the confidentiality, integrity, and availability of data. 
3. Cybersecurity Analytics and Insights
Before being able to implement cybersecurity measures, one must first understand how cyberthreats come into play.  We will guide you through understanding digital technologies to obtain, manage, analyse, and communicate cybersecurity data analytics. 
4. Emerging Technologies
Are you curious about how and why digital trends impact businesses? This module will help you identify new technological developments that have the potential to disrupt businesses, and how you can create digital transformation plans for companies in an ever-evolving environment. You will also gain key knowledge on the role of big data in emerging technology areas. 
5. People, Organisations and Teamwork
If you're looking to create a healthy, dynamic workplace, you need to equip yourself with the necessary skills to enhance organisational culture as a leader.This module enhances your understanding of the challenges faced by managers in a modern knowledge-based economy, as well as ensures you are equipped with fundamental management know-how.
Step Into a World of Data
Data science is continuously shaping the world we live in. Enrol in our Graduate Diploma in Data Science (E-Learning) and forge your path towards better career opportunities and earning potential as a knowledgeable, ethical, and credible data science expert.
Schedule a 15-minute call with our Student Advisors today!
---
References
1 https://www.jobstreet.com.sg/career-resources/plan-your-career/emerging-job-roles/ 
2 https://datastorageasean.com/news-press-releases/tableaus-research-reveals-lack-data-literacy-investment-asia-pacific-and-japan 
3 https://www.techtarget.com/searchenterpriseai/feature/Spotify-personalizes-audio-experiences-with-machine-learning 
4 https://www.businessinsider.com/stolen-data-of-533-million-facebook-users-leaked-online-2021-4 
5 https://brainstation.io/career-guides/who-uses-python-today#:~:text=Python%20is%20used%20by%20Intel,Reddit%2C%20Pinterest%2C%20and%20Instagram. 
6 https://www.sas.com/en_my/insights/analytics/predictive-analytics.html#:~:text=Predictive%20analytics%20are%20used%20to,forecast%20inventory%20and%20manage%20resources 
7 https://insights.infoblox.com/resources-whitepapers/singapore-new-cyberrisk-alliance-and-infoblox-report-remote-workers-spell-trouble-for-infosec?mkt_tok=MjQwLVBUSy03NTEAAAGG_YLx8p32s3Z1I-QR_puAPE4vXQs5gpAgVdbgTaTlrgeNiQVKYmrNUFvY8Zffn-Aniy61ZdDvAGJXKS2RkQ4b5I-2kTyabnfIuuJarfJNxzBblw